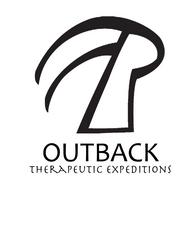 Outback is truly an industry trend-setter when it comes to the levels of excellence and proficiency with which they serve families and students
Lehi, UT (PRWEB) November 9, 2010
CARF International has announced that Outback Therapeutic Expeditions, a therapeutic wilderness program for struggling teens ages 13-17, has been accredited for a period of three years, becoming the first ever outdoor program to achieve such accreditation in the state of Utah.
This accreditation decision represents the highest level of accreditation that can be awarded to an organization and shows Outback's substantial conformance to the CARF standards. An organization receiving a three-year accreditation has put itself through a rigorous peer review process and has demonstrated to a team of surveyors during an on-site visit that its programs and services are of the highest quality, measurable, and accountable.
"We congratulate Outback and its staff on their fantastic achievement as the first outdoor program to receive CARF accreditation in Utah," said Phil Herschman, president of Aspen Education Group, the parent company of Outback Therapeutic Expeditions. "Outback is truly an industry trend-setter when it comes to the levels of excellence and proficiency with which they serve families and students. They deserve to be commended for taking this important next step for outdoor therapeutic programs."
The CARF accrediting officials found strengths in many areas of Outback's operations, noting that the program "is not just about the wilderness experience but the overlay of a very competent therapeutic program fully integrated into the wilderness experience." They reported that "the safety of staff and students is a high priority" and that "thorough safety policies and procedures are practiced regularly."
Officials added that "attention to detail is evident" and that the program's "dedicated staff" expressed their commitment to students. They made special note of the program's "comprehensive" student handbook and performance evaluation system.
CARF is an independent, nonprofit accrediting body whose mission is to promote the quality, value, and optimal outcomes of services through a consultative accreditation process that centers on enhancing the lives of the persons served. Founded in 1966 as the Commission on Accreditation of Rehabilitation Facilities, and now known as CARF, the accrediting body establishes consumer-focused standards to help organizations measure and improve the quality of their programs and services.
Outback Therapeutic Expeditions is known for blending the best of ancient cultural systems with the most effective and proven therapeutic processes. Incoming students may be experiencing family conflict, negative peer interaction, isolation, low self-esteem, academic difficulty, or addictive drug, alcohol or computer habits. Outback incorporates the highest standards of safety and therapy with one of the most powerful settings for real change: the wilderness. For more information, visit http://www.outbacktreatment.com .
Outback therapeutic Expeditions is a program of Aspen Education Group, the nation's leading provider of therapeutic education programs for struggling or underachieving young people. Aspen's services range from short-term intervention programs to residential treatment, and include a variety of therapeutic settings such as boarding schools, outdoor behavioral health programs and special needs summer camps, allowing professionals and families the opportunity to choose the best setting to meet a student's unique academic and emotional needs. Aspen is a proud member of the National Association of Therapeutic School and Programs (NATSAP). Aspen is a member of CRC Health Group, the nation's largest chemical dependency and related behavioral health organization. Since 1995, CRC Health has been achieving successful outcomes for individuals and families. For more information, visit http://www.crchealth.com.
###