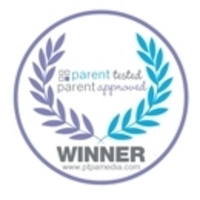 The PTPA Seal has gained recognition as an international leader in certifying consumer products for quality, effectiveness and value.
Rhinebeck, NY (Vocus) November 9, 2010
Topical BioMedics, Inc., headquartered in Rhinebeck, NY, announces that Topricin® pain relief and healing cream and Topricin® Junior for children have both been awarded the coveted "Parent Tested, Parent Approved" ( PTPA™) Winner's Seal of Approval. PTPA Media is North America's largest parent community, with over 40,000 volunteer parent testers.
Consumers looking for practical, high-quality products and services rest assured when they see the PTPA Winner's Seal as evidence of product excellence as evaluated by unbiased parent consumers.
Classic Topricin and Topricin Junior were among many entries from across North America competing to earn the PTPA Seal. Because independent parent volunteers evaluate these products in their own homes, PTPA winners are chosen based on merit and consumer experience—not on commercial considerations. As a result, the PTPA Seal has quickly gained recognition as an international leader in certifying consumer products for quality, effectiveness and value.
Being honored with the influential Seal of Approval from PTPA Media Inc. is a huge achievement for a product geared to families, children or parents. "Our mission is to help relieve pain and promote healing in both adults and children—safely and effectively, without hazardous side effects—and improve their quality of life," says Lou Paradise, president and chief of research of Topical BioMedics. "It's very gratifying that PTPA Media and its panel of parents have recognized our products with their seal of approval."
"At PTPA Media, we are proud to play a role in certifying innovative new products that families can trust," says Sharon Vinderine, president and founder of PTPA Media Inc. "It's win-win. By improving communication between manufacturers and consumers, we are helping companies serve their market better, and helping families identify products that have been tested and recommended by their peers."
About Topical BioMedics, Inc.
Founded in 1994 and headquartered in Rhinebeck, NY, Topical BioMedics, Inc., is a research and development leader in topical regulated homeopathic biomedicines for pain relief. The company's flagship product, Topricin Pain Relief and Healing Cream, was introduced in 1994. In spring 2010 it was awarded a patent for the treatment of pain associated with fibromyalgia. All Topricin products are FDA-regulated over-the-counter medicines, with no side effects and no odor, grease, parabens, petroleum, or chemical irritants. Doctors and pharmacists can find more information about Topricin in the 2010 edition of the Physicians' Desk Reference (PDR). The Topical BioMedics' family of products includes classic Topricin, as well as Topricin Junior formulated especially for children's pain issues and Topricin Foot Therapy cream. For more information visit http://www.topricin.com
About PTPA Media Inc.
PTPA Media provides an objective framework for appraising and promoting new products designed to enrich family living. The company's mission is to marry innovative companies with discerning consumers, to improve consumer access to quality products and services for their families and homes.
For more information on PTPA Media and PTPA Awards, contact Sharon Vinderine, telephone 905-738-1447 ext. 224, and visit http://www.ptpamedia.com.
###