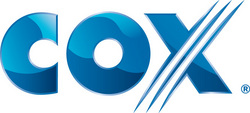 3D technology lets the viewer experience the game, rather than just watch it
Rancho Santa Margarita, CA (PRWEB) November 10, 2010
Cox Communications announced today that customers in Orange County, Santa Barbara, and Palos Verdes area can watch the Oregon Ducks take on California Golden Bears in stunning 3D on November 13th. In a partnership with Versus, Cox is offering its customers who have 3D televisions the next best thing to being on the sidelines.
"3D technology lets the viewer experience the game, rather than just watch it," said Cox Communications spokesperson. "The 3D experience gives football fans additional insight into the game. Plus, the picture clarity and color are unparalleled."
Cox customers watching in 3D will still have the capability to pause and rewind the live 3D broadcast. Fans who watch the game on Cox 3D channel 800 will literally see things that are not available to viewers watching traditional 2D televisions. The network will have several 3D cameras providing angles not usually seen during 2D broadcasts.
Cox is an industry leader in delivering live 3D sports content to its customers across the country. Cox delivered a 3D broadcast of the PGA Championship and The Masters Tournament to viewers earlier this year. These sporting events are available to Cox HD customers with a 3D television (plus Cox 3D service) for no additional charge.
Cox recognizes the benefits of the 3D experience and is committed to bringing customers more programming with the latest in video technology. To enjoy 3D programming, Cox customers with a 3D television need a subscription to Cox Advanced TV, Cox HD plus Cox 3D service, a Cox HD or HD/DVR receiver and the 3D glasses specified by their TV manufacturer. For more information about Cox's 3D offerings, or how Cox subscribers access 3D content, visit http://www.cox.com/3D.
About Cox Communications
Cox Communications is a telecommunications company serving more than 6.2 million residential and commercial customers. Locally, Cox Communications in Orange Coast serves the communities of: Aliso Viejo, Dana Point, Irvine, Ladera Ranch, Laguna Beach, Laguna Hills, Laguna Niguel, Lake Forest, Mission Viejo, Newport Beach, Rancho Santa Margarita, San Clemente, San Juan Capistrano, Tustin, select unincorporated areas of Orange County, as well as Palos Verdes, Rancho Palos Verdes, Rolling Hills, Rolling Hills Estates, Santa Barbara and portions of San Pedro. Additionally, Cox provides dedicated local community programming on Cox3 and Cox8.
Cox is known for its pioneering efforts in cable telephone and commercial services, industry-leading customer care and its outstanding workplaces. For eight years, Cox ranked the highest in customer satisfaction for residential telephone services in the West; Cox has been recognized as the top operator for women by Women in Cable Telecommunications for seven years; Cox has ranked among Diversity Inc's Top 50 Companies for Diversity for fives years, and the company holds a perfect score in the Human Rights Campaign's Corporate Equality Index for 3 years. More information about Cox Communications, a wholly owned subsidiary of Cox Enterprises, is available at http://www.cox.com, http://www.coxbusiness.com and http://www.coxmedia.com.
# # #