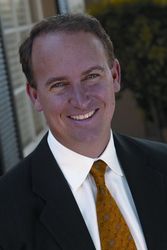 "Top 100 Independent Advisors in America"
Tavares, FL (PRWEB) November 10, 2010
For years consumers have been forced to settle. Their objective is always to find a product or service that delivers "the triple crown" -- quality, value and convenience. Yet typically, they are fortunate if they can find even two of these three attributes. In the financial services industry, far too often, what has been publicized as quality is merely expensive; value has been an especially rare commodity, and convenience has become a euphemism for cookie cutter solutions.
Investors accept the status quo yet what they truly want and deserve is a platform where quality means advisory services from recognized industry leaders and licensed professionals; value meaning a low annual fee structure with no minimums and access to planning services and trading recommendations; and convenience in the form of access to these services and planning tools by both phone and the internet.
Two innovative leaders in the financial services industry, Tom Ruggie and Kelli Rojas, have once again joined together to challenge the status quo and drive the industry forward. Ruggie, Founder and CEO of Ruggie Wealth Management , and Rojas, Co-Founder (along with Ruggie), of 401K Generation, have established RW Direct, a comprehensive financial services platform that truly delivers. Through RW Direct, clients have access to the full compliment of planning and advisory services that have made RWM a nationally recognized industry leader.
In 2009, Tom Ruggie and Kelli Rojas founded 401K Generation, a firm that focuses exclusively on company-sponsored retirement plans, to offer a new approach to serving the increasingly complex needs of both employers and retirement plan participants for companies of all sizes. These innovations have lead to national recognition for both Tom and Kelli as leaders in the wealth management and financial services industry. Just as they recognized the need for companies of all sizes to have comprehensive and expert guidance in establishing and managing their retirement plan benefits, Tom and Kelli recognized a similar need for plan participants.
With many company-sponsored plans moving to an open architecture, plan participants have far more choices and decisions to make when it comes to their retirement plans. Often they noted, plan participants with larger account balances could receive comprehensive planning services, while participants with smaller accounts tended to be underserved. From investors in the initial stages of planning and creating their financial futures to those needing to properly manage their wealth, RW Direct offers advisory services from licensed professionals working directly with the client.
For clients with an interest in proactively managing their trading portfolios, RW Direct provides trading recommendations from their portfolio managers every month. A full complement of financial planning tools is accessible to all RW Direct clients through the dedicated RW Website. All the advisory services are provided for a low annual fee of only 1% regardless of account size. There are no account minimums and no minimum annual fees. Clients will have access to these services by both telephone and the Internet.
If Tom looks familiar, it's because he is frequently quoted in the news media including The Wall Street Journal, CNBC, Fox Business News and others. He has been nationally recognized as a top performing investment advisor by several investment media outlets including:
Wealth Manager magazine 10th annual Top Wealth Managers List for 2010.
Financial Advisor magazine Top Retirement Investment Advisors (RIA) for 2010,
"Top 100 Independent Advisors in America" by Registered Rep. magazine, a leading financial services industry publication
2009 Ranked #32 in Florida for "Barron's Top 1000 Advisors" Special Report, Barron's (magazine), published by Dow Jones & Company
Wealth Manager's 2008 Top Dogs", Wealth Manager (magazine), published by Summit Business Media
2007 "The Most Dependable Wealth Manager in Florida", by Goldline Research, Forbes maagazine), published by Forbes Media
With more than 19 years of success in the investment and financial planning industries, Ruggie has been able to successfully groom his business into a leading national investment firm with more than $280 million under management
Kelli Rojas, 401(k) Generation Co-Founder and Managing Partner, has extensive experience in the retirement plan industry. With her knowledge of plan design alternatives, plan administration, as well as investment expense analysis, she consults on and manages the entire retirement plan process from legal document construction to employee education meetings for corporate and institutional clients.
Now, thanks to Tom and Kelli, and their innovative new delivery channel, investors at every level and at every stage of their retirement planning are no longer forced to settle when it comes to finding quality, value and convenience, because RW Direct in fact, delivers all three.
For more information, visit http://www.ruggiewealth.com
###