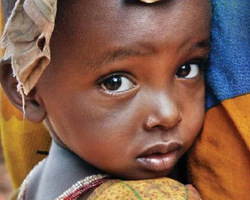 (PRWEB) November 10, 2010
In 2009, researchers at MIT successfully tested a retinal implant that bypasses damaged cells and directly offers visual input to the brain. Patients who receive the implant wear a pair of glasses with a camera that wirelessly transmits power to receiving coils surrounding the eyeball. The microchip activates electrodes that in turn fire the nerve cells that carry visual input to the brain. This advancement has allowed the world to get closer to the creation of a 'bionic' eye.
In an improvement last week, German inventors used three subjects to test the first implant that works without the use of an unwieldy camera and processor unit. The tiny device - essentially a tiny microchip fitted with 1,500 light sensors - does the work of light receptors in the eye that have been lost to disease. This stimulates previously malfunctioning cells on the retina that send signals via the optic nerve to the brain. With further development, the developers see a future in which it might work to restore vision to people suffering from macular degeneration. The results of the tests were published online in Proceedings of the Royal Society B.
Blindness is one of the leading concerns for the Tej Kohli Foundation, which has embarked on various programs to help the blind population in India. It's medical miracles like this that can greatly improve the lives of many people around the world.
The Tej Kohli Foundation is a non-profit organization striving to improve the lives of impoverished children. With the cooperation of more than 50 volunteers, the foundation started in Costa Rica, where it worked to reduce illiteracy and poverty. The foundation runs on the belief that the desire to help others, regardless of your background
###