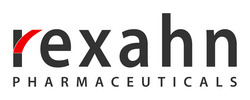 Rexahn is in a unique position to leverage its 3 drugs currently in phase 2 clinical trials, along with its 8 drug candidates in pre-clinical development, into collaborative and licensing agreements with numerous 1st tier drug companies.
Millburn, NJ (PRWEB) November 11, 2010
IPOfinancial.com initiates research coverage of Rexahn Pharmaceuticals with a BUY rating. The intermediate term target price is $4.00, and the longer-term target price target is $10-$12.
Rexahn Pharmaceuticals (AMEX: RNN) is a biopharmaceutical company working with small molecule and nanotechnology that delivers a unique platform for drug development in the areas of diseases that have no effective cures. This encompasses high mortality cancers and central nervous system (CNS) disorders. RNN's technology for drug discovery creates either best-in-class or first-in-class status for its compounds that are effective with far lower dosages than other currently prescribed drugs, severely minimizing risks of toxicity.
***Key Focus Points***

Robust clinical pipeline with 3 drugs currently engaged in Phase 2 testing
8 additional drug candidates in pre-clinical development
Archexin received orphan drug status from FDA for 5 cancer indications
Serdaxin and Zoraxel have a well-established, extensive safety profile
September '09 saw the signing of a licensing and stock purchase agreement with Teva Pharmaceutical to develop RX-3117, with $4 mil in payments with options for additional subsequent investments
Sufficient cash levels to continue research for the next 18 months
Heavily undervalued based on clinical trial portfolio
New drug discovery technology platforms provide the basis for first-in-class status for many of the compounds
Numerous significant collaborative and licensing agreements
Discovery techniques provide for expansion of areas for additional clinical trials
***Primary Price Driver***
Anticipated new and additive multiple collaborative and licensing agreements over a wide array of drugs in the company's existing pipeline. The Teva Pharmaceuticals agreement gives RNN the visibility with the rest of the 1st tier drug companies looking expand their diminishing drug portfolios due to patent expirations. Comparable situations with other companies yield financial metrics with dramatically higher prices prior to actual new drug applications (NDAs) and subsequent approvals.
For a copy of the actual IPOfn MicroCap Snapshot research report, click this link:
http://ipofinancial.com/microcap
About IPOfinancial.com
For 20 years, IPOfinancial.com has been recognized as the oldest independent specialty research firm serving the IPO and Secondary market in the US. Through its wholly-owned subsidiary, IPOfn MicroCap Corp, companies that have lost their research sponsorship from the sell-side can now be represented once again, with institutional quality research. Either the featured company of the reports, or a third party pays a fee for coverage.
IPOfinancial.com - 10 East Willow Street - Millburn, NJ 07041 973-379-5100
# # #