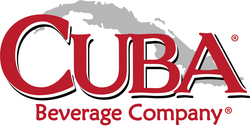 San Diego, CA (PRWEB) November 9, 2010
CUBA Herbal Energy Juice ™ vastly outsold the competition, selling 50 cases per day per club store. In an unprecedented effort to purchase CUBA Herbal Energy Juice ™ consumers traveled to multiple club store road show locations throughout San Diego County. In an effort to meet the increasing growing demand for CUBA Herbal Energy Juice ™ CUBA Beverage Company is currently preparing for additional road shows in Southern California and Texas in 2011.
CUBA Herbal Energy Juice ™ is available in three unique flavors; Pomegranate-Cranberry, Wild Berry and Passion Fruit-Orange. CUBA Beverage Company products represent a healthy all-natural energy drink alternative, no caffeine, no taurine, no High Fructose Corn Syrups and/or Artificial Sugars, no preservatives, no artificial ingredients and no bull!
CUBA Herbal Energy Juice ™: No monsters, no fear, no bull, just pure healthy energy!
Safe Harbor: This release may contain forward-looking statements within the meaning of the Private Securities Litigation Reform Act of 1995. Statements contained in this release that are not historical facts may be deemed to be forward-looking statements. Investors are cautioned that forward-looking statements are inherently uncertain. Actual performance and results may differ materially from that projected or suggested herein due to certain risks and uncertainties including, without limitation, ability to obtain financing and regulatory and shareholder approvals for anticipated actions.
###