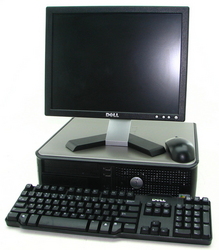 Purchasing refurbished equipment reduces electronic waste and provides a cost effective solution for businesses and consumers
Jacksonville, FL (PRWEB) November 10, 2010
PCLiquidations.com has been accepted into the Microsoft Registered Refurbisher program, and can now preinstall genuine copies of Windows XP Professional on desktops and laptops.
Buying a used computer from a Microsoft Registered Refurbisher guarantees that the software will be genuine, correctly pre-installed, and the license will be compliant with Microsoft. This is important as Microsoft continually becomes more vigilant in detecting and disabling illegal copies of Windows operating system.
Purchasing refurbished equipment reduces electronic waste and provides a cost effective solution for businesses and consumers struggling in a slow economy. Windows XP is the perfect operating system for these computers as the newer Windows 7 or Vista may require expensive software and hardware upgrades.
Schools, non-profit organizations, and charities can take advantage of Microsoft discounts when buying from PCLiquidations.
PCLiquidations.com has a rigorous process in place for refurbishing used computers and laptops. Before installing Windows XP Pro, each unit is thoroughly cleaned, inspected, tested, and then all data from the previous owner is completely destroyed. With each unit purchased, the customer will receive documentation and software proving the legitimacy of the product.
PCLiquidations.com is a refurbisher, remarketer, and recycler of IT equipment. As a stocking reseller, the company has the largest inventory in desktop computers and business phones in North Florida and one of the largest inventories of Okidata printers in the United States. Founded in 1991, PCLiquidations.com is a division of Prine Systems and is based in Jacksonville Florida.
###