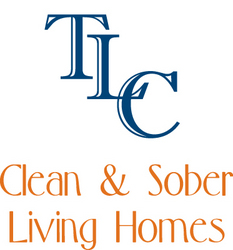 "There is a need for quality Sober Living Environments in the U.S. We want to do our part to help those seeking recovery from drug and alcohol addiction to be able to find and understand what sober living is all about"
San Francisco, CA (PRWEB) November 9, 2010
Enhanced knowledge of the sober home industry is important. "There is a need for quality Sober Living Environments in the U.S. We want to do our part to help those seeking recovery from drug and alcohol addiction to be able to find and understand what sober living is all about" says Frank Montero, CEO of TLC Residential, Inc. "We are also making an effort to help the public understand the importance of sober living in conjunction with, and after, primary treatment".
HG Media will work with the TLC team to enrich their website. "We are planning to create a media rich experience on the TLC website," says Ken Greenberg, CEO of HG Media. "We will incorporate several multimedia elements into the TLC Residential website including slide shows, video tours, podcasts and other interactive media to enhance the experience for those seeking to learn more about the TLC homes and sober living in general".
TLC Residential, Inc. operates over 20 sober homes throughout the San Francisco Bay Area. All the homes are in middle class and upscale neighborhoods. Once these features are added to the website, it will allow individuals and families seeking information about sober living the ability to see and experience the homes using a variety of multi-media tools. Those unable to take actual tours of the homes will be able to see what their options are and choose what city and neighborhood they would like to live in. In addition they will get a clear understanding of what amenities the homes offer as well as nearby services such as transpiration, schools, shopping, etc. are close by.
Working with HG Media as a technology partner will further enhance TLC Clean & Sober Living Homes presence. Ken Greenberg went on to say "We are pleased to have been selected by TLC to offer our multimedia expertise for this very important and worthwhile project. HG Media works with many non-profits, as well as for profit companies, and we believe our technology partnership with TLC will certainly enrich the website visitor's understanding of the unique services offer by TLC Clean & Sober Living Homes, as well as the sober home industry in general."
ABOUT HG MEDIA:
HG Media (http://hg-media.com) is a marketing communications firm that provides creative production and media placement services for businesses and organizations throughout the US. We combine the talent and resources needed to produce dynamic marketing communications services across a variety of media platforms. Our team consists of marketing technology strategists, creative designers, writers, directors, composers, editors, animators, technology programmers and more. Other HG Media clients include Dice.com, a Dice Holdings company that is a leading career website for technology and engineering professionals, and the companies that seek to employ them, in the United States, as well as eFinancialCareers.
About TLC Residential:
TLC Residential, Inc. (http://www.tlcresidential.com) has been in business for over 22 years and offers affordable upscale sober living at its TLC Clean and Sober Living Homes. TLC currently owns and operates 20 Sober Homes in San Francisco, San Mateo, Santa Clara, Alameda, and Contra Costa counties in Northern California. The houses are diverse and offer a supportive family environment for those seeking recovery from alcohol and drug addiction. All homes are Arcuria certified, meet strict guidelines, and have a live-in management team that helps maintain a supportive, warm, nurturing environment. Residents are encouraged to continue working on their recovery as they make their way back into the stream of life, and many are employed by local businesses, attend school, or volunteer within the community. TLC residents are graduates of well respected treatment programs and are typically self-supporting or receive support from family members.
###