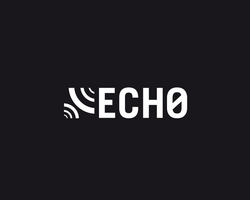 Ech0 Creative is an automotive dream team of strategists, designers, psychologists and storytellers.
(PRWEB) November 11, 2010
Former Pirelli Marketing Manager, Mark Tomkinson has launched a new strategic and creative communications agency with a strong emphasis on the automotive sector.
The agency named Ech0 Creative is based in Derby, UK and launched on November 1st.
While at Pirelli, Mark was responsible for Marketing both the wholesale and retail divisions of Pirelli Tyres UK and oversaw a significant rise in customer retention levels and the acquisition of prestige clients like Ford Motor Co and Fiat.
Following the sale of those divisions to a competitor, Mark opted to create what he describes as an "automotive dream team" of "strategists, designers, psychologists and storytellers" all with significant industry experience working with brands like Pirelli, Red Bull, Metzeler and Ford.
The agency describes itself as proponents of the visual thinking movement, taking complicated concepts and making them easy to understand and sell both internally and externally.
Speaking at the Ech0 Creative Website Launch at Arsenal's Emirates Stadium, Mark explained that he sees the depth of client-side experience within the agency as a source of significant competitive advantage, "because we've sat that side of the desk, we have a deep understanding about the need to create activity, promotions, strategies and concepts that deliver results. We aim to provide work that "clicks" with its audiences but at the same time never forget that ultimately, what we are here to do is help sell products, gain visibility and capture market share."
With capabilities including PR, Marketing, Design and Strategy, Ech0 is already working with what Mark describes as "hungry brands that want to grow by leveraging online media and sales promotion techniques" and is developing an innovative new route to the tyre market for a venture capital firm.
###