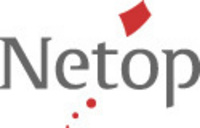 MyVision has helped us a great deal. In our lab of 28 PCs, we were not always able to supervise all of the students who were working on different assignments. MyVision helps us to keep all of our students on task and working toward their learning goals
Chicago, IL (PRWEB) November 9, 2010
Netop™, the world's largest provider of classroom management software, today announced a new version of MyVision , the essential tool for teaching with technology. With the release of MyVision, version 2.0, both MyVision Basic and MyVision Free feature integration with Active Directory. This new feature allows teachers to monitor students wherever they choose to work - in the library, in a study room, or in an open computer lab.
Unlike other low-cost classroom management solutions, Netop MyVision allows educators to manage mixed-platform classrooms. Teachers can monitor and manage a classroom of PCs, a classroom of Macs or a classroom with some of each. Netop MyVision offers robust support for the mixed-environment classroom. The new version of MyVision also features a modern, redesigned interface and supports intelligent selection of student computers. Now, when a teacher is adding students, MyVision suggests active and recently logged-in students, making it easy for educators to manage their students on computers.
The new version features full support for 32-bit and 64-bit versions of Microsoft Windows and Mac OS X 10.5 and OS X 10.6. Netop has also optimized the installation process for MyVision. With two options for installing the student module, it is now just as easy for an educator to get his or her MyVision classrooms up and running as it is for someone from the school IT department.
Andrew Williams, School-Site Secretary for Crossroads Charter Academy, a California school with a virtual curriculum, was among the early adopters of MyVision Basic . "MyVision has helped us a great deal. In our lab of 28 PCs, we were not always able to supervise all of the students who were working on different assignments. MyVision helps us to keep all of our students on task and working toward their learning goals," Williams said.
To introduce the new release, Netop is offering a new trial subscription to MyVision Basic at no charge. Existing users need simply to download the new version and log in with their existing user ID and password. New users will be guided through the download process. Download a trial of the new version at http://www.netop.com/trymyvision.
Launched in 2009, MyVision is the entry-level classroom management software offering from Netop designed for teachers who need simple, basic controls over classroom computers. MyVision Basic provides four essential tools for teaching with computers, so any teacher can supervise student computer work, share engaging on-screen demonstrations, instantly capture the attention of the class and control student Internet access. Available via low-cost online subscriptions, MyVision Basic is ideal for teachers who have never been able to afford standard classroom management software.
MyVision Free, offering the most fundamental tools for teaching with technology, is available to all schools as a free download. With MyVision Free, teachers can supervise student computer use, monitor Web browsing, assess student progress, identify students who need extra help and improve classroom time on task. MyVision Free provides a subset of the features in MyVision Basic and may be upgraded seamlessly at any time.
With volume discounts for MyVision Basic, even more schools will be able to afford to offer their teachers access to the classroom management software. The regular annual subscription price of $199 is discounted by $25 each, when two or more teachers purchase MyVision Basic together, and even deeper discounts are available for subscriptions of 10 or more, and 25 or more.
For more information or a free 30-day trial of MyVision, visit http://www.netop.com/myvision. To purchase MyVision Basic, visit http://www.netop.com/buymyvision.
About Netop Solutions A/S
Netop develops and sells software solutions that enable swift, secure and seamless transfer of video, screens, sounds and data between two or more computers. The company has three business areas: Administration, Education and Communication.
Netop's industry-leading Remote Control Administration solution, used by more than half of the Fortune 100, is the most secure, trusted and scalable remote support solution on the market today. In Education, Netop is the world leader in classroom management software, helping teachers in 75 countries make teaching with technology easier and more effective. And in Communication, Netop Live Guide is the rich media chat solution that helps companies provide better customer service, increase efficiency and turn web site visitors into customers.
Headquartered in Denmark, Netop employs 130 people and has subsidiaries in the United States, Great Britain, Romania and Switzerland. The company sells its solutions to public and private clients in more than 80 countries. Netop Solutions A/S shares are listed on the Copenhagen Stock Exchange OMX. Read more at: http://www.netop.com.
###