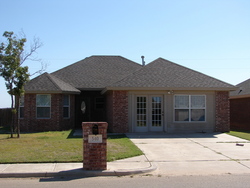 "This auction represents a rare opportunity for buyers. All 70 properties will be sold to the highest bidder, regardless of price, so when the gavel falls on November 12, bidders will walk away owning property at the price of their choosing."
Amarillo, TX (PRWEB) November 9, 2010
Residential home sites, commercial properties and land tracts located throughout Lubbock, Shallowater and Springtown will be offered for sale during a two-day multi-parcel auction event Friday, November 12 and Saturday, November 13. The auctions will be conducted by Brent Graves, owner/auctioneer with United Country – Alliance Auction & Realty of Amarillo, Texas.
All 70 properties offered during the November 12 auction will be sold absolute. Among those are 26 building lots within Lubbock's well-known neighborhood, The Falls. These parcels are among the listed assets of Benny Lee Judah, a Lubbock businessman recently sentenced on charges related to defrauding more than 250 investors of $50 million in a Ponzi scheme. A court-appointed receiver is overseeing the sale of Judah's assets as part of a plan to repay creditors and victims.
Two-Day Auction Details:
Friday, November 12 – 2 p.m.
Auction Location: Holiday Inn – Lubbock Park Plaza (3201 South Loop 289, Lubbock, Texas)
The November 12 auction portfolio includes 70 individual tracts in Shallowater and Lubbock, all of which will be offered absolute, without reserves and sold regardless of final price.
Available Shallowater properties include 26 building lots and a 1,852 sq. ft. home within the Diamondhead Estates, a 17.58-acre development parcel located east of the Diamondhead Estates and four residential development tracts located in the Sunrise development at U.S. Highway 84 and North CR 1540.
Lubbock tracts include a home site in the Sunridge addition of southwest Lubbock, 26 residential building lots located within the desirable Suncrest Neighborhood and nine home sites in the upscale neighborhood, The Falls.
"This auction represents a rare opportunity for buyers," said Brent Graves. "All 70 properties will be sold to the highest bidder, regardless of price, so when the gavel falls on November 12, bidders will walk away owning property at the price of their choosing."
Saturday, November 13 – 11 a.m.
Auction Location: 430 W Highway 199, Springtown, Texas
A prime, 39-acre parcel in Springtown will be offered during the November 13 auction. Located just minutes from Ft. Worth and next to the new Springtown elementary and high schools, the acreage has a variety of potential future uses including a personal estate, residential or commercial development or as an investment property.
United Country – Alliance Auction & Realty will be conducting an open house on Thursday, November 4 from 5-6 p.m. at 540 Ave. S. in Shallowater, as well as an informational meeting that evening at 7 p.m. at the Holiday Inn – Lubbock Park Plaza located at 3201 South Loop 289.
Property details, photos and terms and conditions can be found at http://www.TexasMultiPropertyAuction.com.
United Country – Alliance Auction & Realty can be contacted at 877-271-7891 for additional information or property previews.
About United Country
United Country Real Estate is the largest fully integrated franchise network of real estate and auction professionals in the nation. Based in Kansas City, Mo., the company has been an innovator in real estate marketing since 1925. United Country supports nearly 675 offices across the U.S. and in Costa Rica with a unique, comprehensive marketing program that includes one of the largest portfolios of property marketing web sites (more than 750 separate sites), seven proprietary real estate catalogs with a cumulative distribution of 1.5 million, an extensive, current buyer database and national advertising of properties to more than 90 million potential buyer prospects a week. United Country has been recognized as a Top 25 Franchise by the Wall Street Journal and among Entrepreneur Magazine's Franchise 500®.
###