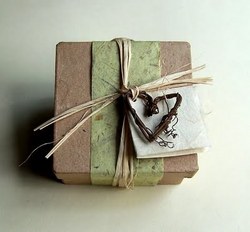 The services of ENSELE are unique and timeless.
Calabasas, CA (Vocus) November 11, 2010
Since moving our office to California, ENSELE has experienced a 35% customer increase and we are now receiving requests for gift certificates from customers who wish to share their enthusiasm for ENSELE with family and friends.
An ENSELE Gift Certificate is now available online at ENSELE.com. Two versions of Gift Certificates are available. An online, green version, electronically sent, or a beautifully wrapped certificate. These certificates make a unique birthday or holiday gift or the presentation is great for a Silent Auction table as well.
Cheyenne Hill, a recent auction winner says, "The services of ENSELE are unique and timeless." Sally Winters of Chicago says, "I want to give a gift that will stand out and be remembered."
ENSELE has been providing services in the area of Advanced Feng Shui, Interior Design for Balance, Original Works of Art, Name Analysis, & Forecasting since 1996. Now ENSELE has announced that there will be Gift Certificates available for all services at ENSELE.com.
For more information on ENSELE's Gift Certificates, visit http://www.ENSELE.com.
###