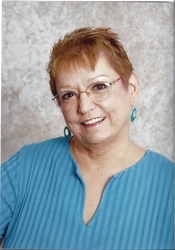 "A friend might well be reckoned the masterpiece of nature." Ralph Waldo Emerson
Derby, KS (PRWEB) November 22, 2010
A great idea is about to get even better. Tele-Talks has launched a new Web site (http://www.tele-talks.com) and plans to expand, offering calls to people all across the US.
There is no longer any need for anyone to feel socially isolated, whether through sickness, lack of mobility, divorce, widowhood, or social isolation. Even new parents sometimes need to talk to someone other than their children. Trained, compassionate listeners call and converse with anyone who needs a non-judgmental ear. It is sad, but true that some people fall through the cracks of existing social supports. Tele-Talks fills the void, providing an essential service to people all over the US.
Landline calls are free and dialed direct to the caller. Only your own cell phone charges apply. Clients themselves, adult children, loved ones, caregivers and friends can choose from three different plans to schedule calls to their loved ones – gold, silver and bronze. Plans range from one call each day for a month for $569 to one call per week for a month for $89. Gift certificates are available in denominations as small as $10.
"Tele-Talks is based on a rewarding experience from my own life. Back in the early 90s, my mother was widowed and 1,500 miles away from me. I set aside every Sunday night at 8:00 to call her. It was our special time," said Patsy Lundgren, creator of Tele-Talks. "She would share every detail of her life with me – her struggles and victories as she adapted to being alone, the people she met and groups she joined. After Mom died at the age of 92, my sister told me how important those once weekly calls were to Mom. Mom said the calls helped her get through the week and kept her from giving up. The calls, she said, helped her handle the loneliness, frustration and grief. I never knew the calls meant so much to her."
"I started Tele-Talks, hoping to provide the same essential human help to anyone in need," Lundgren said.
Tele-Talks chooses naturally empathic listeners, matches them with callers one on one, and trains them in techniques to get callers talking and keep them talking. Tele-Talkers focus their callers on the positive, keeping the caller upbeat, making the session as productive as possible. Tele-Talkers might even give their callers small tasks to complete between calls, waiting anxiously to hear about the progress.
So far, Tele-Talks has made a huge difference in a huge variety of people's lives. Based on their testimonials, the company has brought comfort to a large, varied and satisfied client base.
For more information, visit Tele-Talks.com.
Contact:
Patsy Lundgren, Founder, 1-888-690-2955, tele-talks(at)cox(dot)net
# # #