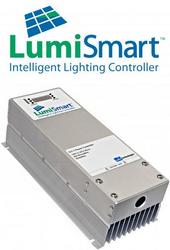 We are thrilled that we can offer LumiSmart ILC as an Element Controls product to meet their customers' energy efficiency needs.
(PRWEB) November 10, 2010
Cavet Technologies Inc. today announced it has formed a strategic agreement with Element Controls to sell Cavet's award-winning LumiSmart ILC. Developed for the commercial and industrial markets, LumiSmart ILC is a purpose-built product that dramatically reduces power consumed by existing and installed fluorescent lighting systems with no discernable impact on occupant comfort.
"Energy efficient solutions are the mainstay for Element Controls and we pride ourselves on our expansive offering in this area," said Bob Sinai, President for Element Controls. "Achieving a minimum 30 per cent savings or more in energy consumption, Cavet's LumiSmart provides a unique solution to the mass market and is well-aligned to our portfolio of products and overall business strategy."
Element Controls has also partnered with Brightpath Technology Ltd. to service the entertainment industry. Brightpath invests in the sourcing, development, marketing and distribution of smart, green technologies to utilities and industrial, commercial and institutional consumers across North America and Europe. Brightpath has niche expertise within the entertainment industry.
"We are pleased to collaborate with Element Controls to bring the energy and cost savings of LumiSmart to the entertainment industry," said Ted Riley, President for Brightpath Technology Ltd. "Our deep experience in the entertainment industry will enable Element Controls to reach new markets."
The LumiSmart ILC is the first of a new class of Smart Grid-enabled lighting controllers that provide microprocessor-driven adaptive control of lighting circuits to reduce power consumption. Providing an instant 30 per cent or more power reduction without replacing any existing lamps, ballasts or fixtures, the LumiSmart ILC is ideally suited for a variety of lighting environments, including office buildings, industrial spaces, health care facilities, retail locations, and parking garages. Reducing energy consumption directly at the source, the LumiSmart ILC eases pressure on the electrical grid, as well as materially and immediately cuts carbon emissions for commercial and industrial customers.
"We are honored to be partnering with an industry visionary like Element Controls," said Simon Jerome Vice President of Global Sales for Cavet Technologies. "We are thrilled that we can offer LumiSmart ILC as an Element Controls product to meet their customers' energy efficiency needs."
Element Controls are exhibiting at the Governors' Global Climate Summit 2010 at the University of California, Davis in Northern California on November 15-16, where they will be showing the Lumismart product. The third summit hosted by Governor Arnold Schwarzenegger, this year's conference theme is "Building the Green Economy," and includes other sub-national leaders as featured speakers and guests.
About Element Controls
Element Controls, a California-based manufacturer, offers the latest technology in building control and automation that incorporates a single smart communicating system for exceptional capability and energy savings in commercial and high end residential applications. Element Controls is an affiliate of Deco Lighting, a leading manufacturer, changing the world of lighting with the latest green technology, energy saving lighting fixtures. Deco Lighting products are proven in commercial, municipal, military and government installations throughout the U.S. and worldwide. Deco Lighting's comprehensive line includes architectural and commercial Fluorescent, Induction, HID, LED, Solar, Dark Sky friendly luminaries, exit and emergency fixtures and controls. For more information, please visit http://www.elementcontrols.com and http://www.getdeco.com.
About Cavet Technologies Inc.
Cavet Technologies Inc. is a leading-edge Cleantech company that brings innovative intelligent lighting products to market which maximize energy savings and provide industry leading returns on investment. Available through its broad network of distribution partners worldwide, Cavet's flagship product is the award-winning LumiSmart ILC™, Intelligent Lighting Controller. LumiSmart ILC helps commercial and industrial customers dramatically reduce lighting costs by a minimum of 30 percent without replacing any existing lights, ballasts, or lighting infrastructure. Cavet Technologies is the proud winner of the Canadian Advanced Technology Alliance (CATA) Technology Commercialization Award, Corporate Knights Next 10, CleanTech North's Company of the Year, and Deloitte's Green 15 Award, part of the 2010 Deloitte Technology Fast 50™. For more information about Cavet Technologies, please visit http://www.cavettech.com.
###