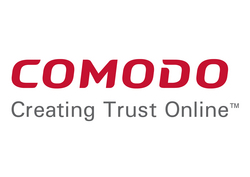 Jersey City, NJ (Vocus) November 10, 2010
Comodo Security Solutions, Inc., a leading Internet security vendor, announced today that a WiFi hotspot security flaw recently uncovered and publicized by Firesheep is not a security issue for users of Comodo's TrustConnect™ virtual private network.
According to a recent article published in The Telegraph, a new extension for the Firefox web browser makes it easier than ever for users to steal account information from other users who log on to unencrypted websites via unsecured WiFi networks. Eric Butler developed the Firesheep extension that collects the "cookies" websites such as Facebook and Twitter use to allow access, and then it allows users to "sidejack" their accounts.
The extension works by collecting user information and showing it in a Firefox window; Firesheep then lets each account be taken over simply by clicking on it.
http://www.telegraph.co.uk/technology/news/8085354/Firesheep-Firefox-extension-exposes-Facebook-and-Twitter-passwords.html
The industry has known about this problem for some time and Comodo's TrustConnect addresses this very problem by making it safe to surf the web while at coffee shops, hotels, airports, city/town public Wi-Fi hubs, and other public Wi-Fi locations. Comodo TrustConnect keeps users' information private, secure, and out of the hands of criminals during their online session. Wherever one is located, whatever type of hardware, using a public Wi-Fi connection or not, Comodo TrustConnect keeps users securely connected and their identity and information private. No one can intercept or steal any information sent or received during an online session with TrustConnect installed. Hackers can't even determine where a user's information is coming from.
Trust Connect keeps information hidden from cyber criminals. With Trust Connect users can connect with confidence knowing their information will be safe.
For more information about TrustConnect go to: https://www.comodo.com/trustconnect/
About COMODO
Comodo is a leading brand in Internet security. With US Headquarters in New Jersey and global resources in UK, China, India, Ukraine, and Romania, Comodo provides businesses and consumers worldwide with security and trust services, including digital certificates, PCI scanning, desktop security, and remote PC support. Securing online transactions for over 200,000 businesses, and with more than 25 million desktop security software installations, including an award-winning firewall and antivirus software, Comodo is Creating Trust Online®. To learn more, visit Comodo's website http://www.comodo.com/
For more information, reporters and analysts may contact:
Robin Carley,
Comodo
Public Relations and Corporate Communications
Office: 201-963-0004 x 4073
E-Mail: robin(dot)carley(at)comodo(dot)com
###