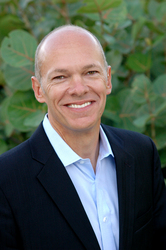 Best-selling author Brian Tracy said, "This book gives you a series of ideas, methods, techniques and strategies that you can use immediately to take control of your life and get better results in everything you do."
Sarasota, FL (PRWEB) November 11, 2010 —
SUCCESS BOOKS of Texas is proud to announce the release of Todd Smith's new 280-page hardcover book—Little Things Matter, 100 Ways to Improve Your Life Today.
Todd Smith, a dynamic entrepreneur for 30 years, has enjoyed professional success, ranking him in the top 1/100 of 1 percent of the people in his chosen fields. His podcasts are the # 1 most subscribed to podcasts in the personal and professional development field (exclusive of iTunes). More than 200,000 of his blog posts are read each month.
Convinced that achieving success at anything comes from doing the LITTLE THINGS, Smith took important subjects that apply universally and broke them down into bite- sized pieces that everyone can understand and implement.
Best-selling author Brian Tracy—who wrote the foreword to this book—said, "This book gives you a series of ideas, methods, techniques and strategies that you can use immediately to take control of your life and get better results in everything you do."
These action-driven lessons can help anyone become the person he or she needs to be to achieve both personal and professional goals. Whether you are a professional salesperson, student, stay-at-home parent, an employee, or the owner of your own business, you will learn valuable life lessons that can enhance every aspect of your life.
Denis Waitley—world renowned productivity consultant and author of The Seeds of Greatness—said, "In a byte-sized, fast-food world, Todd Smith has served up a timeless and timely banquet of real-life success recipes for our daily menus. Read, underline, relish and pass on to your loved ones!"
To learn more about Todd's blog and podcasts, go to http://www.LittleThingsMatter.com
To learn more about his new book or to order it, go to http://www.LittleThingsMatterBook.com
###