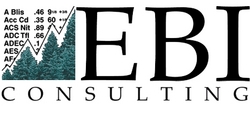 "Bob has deep experience capitalizing on high-growth markets, defining and marketing new products and services, and delivering real value to customers." John P. Lawton, EVP Sales, Marketing and Operations
Burlington, MA (PRWEB) November 12, 2010
EBI Consulting, a leader in creating business value through best practices in sustainability, today announced that Bob Vieraitis has been appointed to the position of Vice President of Marketing. Vieraitis brings more than 25 years of product management, corporate marketing and business development experience to the EBI team.
Vieraitis has been the chief marketing officer at several successful high technology start-ups, most recently serving as VP of Product Management and VP of Marketing at Solidcore, a security software provider acquired by McAfee in 2009. His experience also includes 5 years at Portal Software where, as VP of Product Marketing, he helped drive the company from a small start-up to an IPO and $268M in annual revenue. Vieraitis began his marketing career with Data General before moving to Silicon Valley in 1986 to work for Sun Microsystems. He spent 9 years at Sun in positions of increasing responsibility as the company grew to more than $6B in revenue.
"Bob has deep experience capitalizing on high-growth markets, defining and marketing new products and services, and delivering real value to customers," said John P. Lawton, EVP Sales, Marketing and Operations at EBI. "He will help us increase the value of our services to clients and rapidly expand our market footprint."
In his new role at EBI, Vieraitis will build and lead the marketing team, develop and drive the company's strategic marketing plan, and broaden awareness of EBI as a leading national provider of environmental management services. Mr. Vieraitis graduated from MIT and has an MBA from Babson College.
"I'm thrilled to have the opportunity to work with a company that helps clients be socially responsible while improving business results," said Vieraitis. "I look forward to helping EBI reach new areas of this exciting and rapidly growing market with high value services that leverage the company's unique blend of technical and business expertise."
About EBI Consulting
EBI Consulting is a privately owned company that provides environmental health and safety management consulting to a diverse base of "Fortune 50" real estate and telecom clients nationally, and also to life sciences, healthcare, academic/laboratory and manufacturing industries regionally.
Founded in 1989, EBI has been recognized as one of the nation's top 50 fastest growing environmental firms and is growing by more than 30% in 2010.
Visit us at http://www.ebiconsulting.com.
###