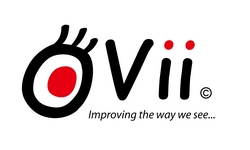 It's important to us to sell cameras that have the best combination of resolution, low light performance, wide dynamic range, frame rate, and color reproduction
Mountain View, CA (Vocus) November 10, 2010
Pixim Inc., a leading provider of image sensing and processing chips for enterprise security cameras, announced that Optical Video Imaging Inc. (OVii) now offers camera modules based on Seawolf, the latest member of Pixim's chip family. Taiwan-based OVii manufacturers six different Seawolf platforms with over 500 possible configurations including single stack 32mm x 32mm, 38mm x 38mm, 42mm x 42mm printed circuit boards (PCBs) with configurations supporting any type of CCTV or IP camera integration. OVii designs and manufactures Camera Modules and CCTV cameras on an OEM/ODM and private label basis with an emphasis on middle to high performance.
OVii's new camera modules based in Seawolf have a resolution of 690 HTVL effective as well as the industry's proven best wide dynamic range. In addition, Seawolf-based cameras require just 0.1 lux of illumination to produce usable, color images at 30 frames per second.
OVii has also developed an extensive range of complementary components and sub-assembles specifically for use with their Pixim Seawolf camera modules including:
• 12/24 Switching Power Supplies
• True Day/Night IR Cut Mechanisms
• BG39 and Hot Mirror IR Cut Filters
• M12/M14 Optical Filter and Lens Holders
• C/CS Mount Filter Holders
• M12,M14, and CS type Fixed and Varifocal Lenses
• Cables
• Brackets
• Up the Cable (UTC) remote controllers
"It's important to us to sell cameras that have the best combination of resolution, low light performance, wide dynamic range, frame rate, and color reproduction," states Craig Scott, CEO of OVii. "With Seawolf as our image sensor, we are able to offer cameras that are the best in their class and can be used for general security, transportation, license plate capture, and facial recognition."
"Working with OVii provides Pixim with a unique opportunity to reach a wider range of OEM partners throughout the world," says John Monti, Pixim's vice president of marketing and business development. "Now more end users will have access to Pixim's Seawolf through a vastly larger number of camera configurations."
About Pixim
Pixim Inc. has developed unique imaging technology that revolutionizes the way video cameras capture and process images. Unlike traditional image capture technologies, where each pixel cannot adjust to highlights and lowlights in the same scene, Pixim's patented Digital Pixel System® technology empowers hundreds of thousands of pixels to act like individual cameras constantly self-adjusting. This all-digital system enables Pixim-powered cameras to efficiently capture the whole picture, regardless of lighting condition or application - thus securing the highest resolution, natural color and clarity, while automatically eliminating image-compromising visual noise (e.g., glare, reflections). The result is more than superb image quality; it is accurate, actionable information that gives users the strength of certainty.
Pixim chips are incorporated into over a million security cameras installed in more than 100 countries worldwide. Visit http://www.pixim.com/cameras for a complete listing of Pixim-based cameras. For general information, visit http://www.pixim.com or call Pixim's headquarters in Mountain View, Calif., at (650) 605-1118.
About OVii
Optical Video Imaging Inc. (OVii) partners with its customers to design and manufacture superior optical, video, and imaging products that will improve our standard of living by delivering a better way to see the world today and beyond. OVii designs and manufactures CCTV cameras in Taiwan on an OEM, ODM, and private label basis for customers throughout the world. OVii is a world leader in Pixim-based cameras and Pixim camera modules.
###