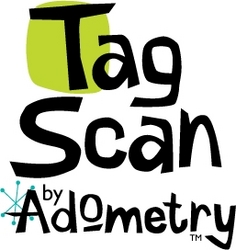 "We're very excited to provide publishers with TagScan. Publishers have a right to monitor and control what vendors are running on their sites," said Adometry Co-Founder and CTO John Dietz
Kirkland, WA (PRWEB) November 10, 2010
Adometry, the authority in advertising transparency, today announced access to the limited beta of TagScan, the industry's only publisher solution for testing and monitoring 3rd party ad tags.
Using TagScan, publishers gain unprecedented visibility and control over 3rd party tags. Publishers can now monitor ad tags and web pages for 3rd party data collection, site impact, and compliance with publisher specifications, finding issues before they become escalated crises.
Publishers in the digital advertising space are finding it increasingly difficult to control what is being served on their site through ad tags and creatives. Publishers struggle with limited visibility into 3rd party calls, compliance with ad specifications, unauthorized data collection, and potential privacy policy violations. In an environment with a growing number of vendors, including ad networks, exchanges, real-time bidding, demand side platforms, ad verification, and more, TagScan give publishers the ability to create and enforce policies around acceptable vendors, creative performance, and privacy.
While developing the TagScan product, Adometry has worked closely with multiple concerned publishers including those in the comScore top 50. For early publishers TagScan has identified individual ad tags containing tracking for as many as 10 separate vendors, creating more than 20 cookies, and impacting site load times by over 3 seconds. Adometry has identified and categorized hundreds of companies involved with ad serving, tracking, targeting, and more.
"We're very excited to provide publishers with TagScan. Publishers have a right to monitor and control what vendors are running on their sites," said Adometry Co-Founder and CTO John Dietz, "We feel that this offering very much compliments our advertiser focused transparency and verification tools, and that the entire industry is better served by a more open and honest relationship between buyers and sellers."
TagScan will be in production before the end of 2010, and is currently available to publishers in a limited beta program. To be included in the beta program, publishers should contact Adometry at tagscanbeta(at)adometry(dot)com, or call 206-923-8378.
About Adometry
Adometry, the authority on advertising transparency, provides campaign verification and effectiveness metrics for agencies, networks, and publishers. Adometry partners with buyers and sellers to create a more transparent environment, protecting brands, data rights, and industry standards. Adometry's Veracity and Integrity products are the industry's easiest to use, real time campaign monitoring solutions. Based in Kirkland, WA, Adometry was founded in 2008.
# # #