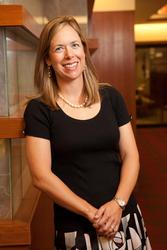 Alpharetta, GA (Vocus) November 10, 2010
The Swan Center recently announced the addition of Dr. Amy K. Alderman to its list of cosmetic surgeons. Dr. Alderman brings to the surgery center an eye for beauty and a commitment to patient safety, making her an ideal fit for the prestigious facility. Because of the breast reconstruction skills of this plastic surgeon, Atlanta's Swan Center felt she would fit their facility well, because they perform more breast augmentation procedures than any other clinic in the city.
In addition to her reputation as a quality plastic surgeon, Atlanta's Dr. Alderman also carries a distinguished list of credentials. She received her undergraduate degree from Birmingham-Southern College, continuing on to the University of Alabama-Birmingham School of Medicine, where she graduated with the highest grades in her class. Dr. Alderman performed her Plastic Surgery Residency at the University of Michigan in Ann Arbor, where she also earned a Masters in Public Health. After graduation, Dr. Alderman joined the teaching staff at the University of Michigan, serving as the Director for the University's Cosmetic Surgery Program.
During her educational career, Dr. Alderman received several honors and recognitions. She was accepted into the Robert Wood Johnson Clinical Scholars Program and was offered early membership in to the national medical honor society, AOA. She was also awarded the Chief Administrative Resident position during her residency program as well as the Crudup Award for her extensive research while pursuing her training.
When asked about adding Dr. Alderman to the surgical team, founder Joseph G. Bauer stated, "We chose Dr. Alderman for two reasons. First, her educational credentials speak for themselves. We are committed to giving our patients the best possible care, and she can provide that. Second, she has proven to have a high commitment to patient education and safety, two things that are of the utmost importance to our center. For these two reasons, we feel she will be a vital addition to our team."
Dr. Alderman joined the Swan Center in the summer of 2010, bringing with her many years of experience in breast reconstruction procedures and cosmetic surgery. She has also been highly published with over 50 peer-reviewed publications and seven book chapters, and has also given over 100 scientific presentations. Women looking for a skilled plastic surgeon in Atlanta for their breast reconstruction will find the level of attention, patient care, and skill Dr. Alderman offers to be an optimal fit.
About the Swan Center
The Swan Center is the Atlanta region's premier plastic surgery center, offering state of the art equipment and surgical techniques at the surgery center. The Swan Center specializes in breast surgeries, and regularly works with research trials, providing patients with the latest innovations in the field. Procedures are performed at the center's on-site accredited surgical suites by surgeons certified by the American Board of Plastic Surgery. The surgical team at the Swan Center includes Dr. Joseph G. Bauer, Dr. Dean J. Fardo, and the newest addition, Dr. Amy K. Alderman. For more information visit http://www.swancenteratlanta.com or contact the office at 770-667-0904 or 4165 Old Milton Parkway, Alpharetta, GA 30005.
###