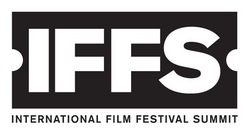 We've decided to participate in IFFS/IMFCON with the goal of further putting Fairplex in Southern California on the map for music and film festivals
New York, NY (Vocus) November 11, 2010
The International Film Festival Summit and International Music Festival Conference announced today that Fairplex in Southern California will be participating at their annual programs taking place December 5-7th in Las Vegas at the Planet Hollywood Resort and Casino.
Fairplex will be joining over 300 film festival directors and executives as well as over 150 music festival directors and executives as they come together to network and discuss the latest trends and challenges in funding and sponsorship, programming, operations and management, marketing and public relations, executive management, and more.
"We've decided to participate in IFFS/IMFCON with the goal of further putting Fairplex in Southern California on the map for music and film festivals," said Melissa DeMonaco-Tapia, Director of Sales at Fairplex. "With the recent expansion of the Studio Zone to include Fairplex, we thought this was the right time to participate. We have been the home of the Warped Tour for several years and continue to encourage and welcome on-location filming as well as festivals at Fairplex."
The 2010 International Film Festival Summit will feature the top industry leaders and directors attending including: SXSW, Traverse City Film Festival, LA Eye for Talent, Austin Film Festival, Ashland Independent Film Festival, Boston Underground Film Festival, DC Film Alliance, StickyToePads, Martha's Vineyard International Film Festival, Red Stick International Animation Festival, Film Finders, Engaging Pictures, Mill Valley Film Festival, Nashville Film Festival, European Independent Film Festival, and many more.
The 2010 International Music Festival Conference will feature top industry leaders and directors attending including: Live Nation UK, Skyline Music, CMT, SunFest, New Orleans Jazz & Heritage Foundation, Bluegrass Festival, Harmony Festival, High Sierra Music Festival, AC Entertainment, Vans Warped Tour, Old Settlers Music Festival, ZUMIX, Voice of America, Mountain Groove Productions, Pitchfork Festival, and many more.
Sponsors and partners include: Acutrack, All Access Today, All Seasons Resort Reservations, Aloompa, Artifax Software Inc., Bag Tags Inc., Emma, Eventbrite, Fairplex, GTI Golf Cars, InTicketing, K2Imaging, Nomosa, SCHED, Slated, Tessitura, TicketDerby, XOMO, and WireMedia.
About Fairplex:
Fairplex So Cal is Southern California's most flexible, diverse and accessible event location. In addition to being the home of the L.A. County Fair, Fairplex hosts music festivals and film shoots year round. A full-service venue with indoor and outdoor locations, Fairplex also has equipment rental company, Event Production Services, on-site as well as the Sheraton Fairplex Hotel. As of September 2011, the campus will also include the new Sheraton Fairplex Conference Center.
About International Film Festival Summit:
The International Film Festival Summit (IFFS) is the largest international organization representing the film festival industry. The IFFS mission is to promote and strengthen the global film festival industry through education, networking, dissemination of information, and the cultivation of high standards for the industry. The IFFS was founded in 2002 and provides the only annual conference & symposium for film festival professionals and entertainment executives to network, learn from one another, establish partnerships, and understand the latest trends in festivals and independent film. http://www.filmfestivalsummit.com.
About International Music Festival Conference:
The International Music Festival Conference is the only conference addressing the issues facing the music festival industry. The IMFCON mission is to promote and strengthen the global music festival industry through education, networking, dissemination of information, and the cultivation of high standards for the industry. The IMFCON was founded in 2007 and provides the only annual conference & symposium for music festival professionals and entertainment executives to network, learn from one another, establish partnerships, and understand the latest trends in festivals and music. http://www.imfcon.com
###