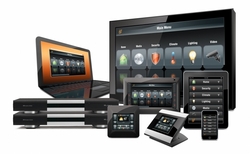 "We are very excited about this new division and see this as a tremendous opportunity to further supply our dealers with more high end products"
Melville, NY (PRWEB) November 10, 2010
Royal Systems, security cameras and surveillance equipment supplier, has opened a Commercial and Residential Audio Division. Royal Systems is also the new home for Digital Sales Group, a Manufacturer's Rep firm. The brands we represent are ATON, Sunfire ,ELAN, Knoll, Atlona, Surgex, Severtson Screens, Lowell Racks, DesignQ, ihiji and Vidabox. Royal Systems will be the stocking distributor for these and many other popular brands.
Larry Haimson, Royal Systems CEO, states "We are very excited about this new division and see this as a tremendous opportunity to further supply our dealers with more high end products". With the opening of this new division, 3 more people have come onboard to operate it.
Dave Silkin is the New York Territory Manager. With over 20 years experience in the Design and Sales of Professional and Residential Audio products, David can design anything from Home Theatre Systems to a complete Recording Studio.
Gregg Feldman is the Technical Support Manager. With over 20 years experience in the Programming and In field technical support for Professional and Residential Audio products, Gregg can assist you with in field technical support as well as any programming issues.
Cindy Haley is the New Jersey Territory Manager. There is no one who is more qualified for this position than Cindy. Having Cindy on board to manage our New Jersey business will allow our customers to get the absolutely best service. Cindy is known and respected in the industry for her many years of knowledge and experience.
About Royal Systems
From its humble beginning in 1972, Royal Systems has become one of America's leading security distributors.
They offer a complete showroom outfitted with CCTV, home theater products and accessories. They encourage you to bring your clients by and demonstrate the products that you'll install in their specific applications. Their vast inventory of today's cutting-edge home theater products and accessories are always in stock for quick pick-up or immediate delivery to your jobsite or your office. One visit to their well stocked and fully automated warehouse in Melville and you will agree that Royal Systems offers custom installers the ultimate shopping experience.
They also have a fully operational classroom where you'll receive expert training by many of the manufacturers whose lines we carry. Add to that their friendly and knowledgeable technical support and custom service staff, and you'll see why Royal Systems is THE source for all of your client's home theater, video, distributed audio and integration needs.
Royal Systems is located at 1227 Walt Whitman Road, Melville NY 11747
Contact us at 631-421-0400 or outside New York State at 800-422-8878
###