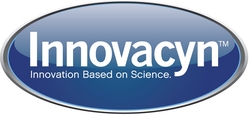 Rialto, CA (PRWEB) November 12, 2010
Innovacyn Inc., a Southern California-based healthcare company, announced today that its animal health division has launched Vetericyn® VF liquid and hydrogel in a new four-ounce dispensing size for veterinarians.
Vetericyn® VF is a special professional-strength formulation of the Vetericyn® wound and infection treatment, which is based on Microcyn® Technology. At nearly double the potency of the original Vetericyn® OTC, Vetericyn® VF offers licensed veterinarians a powerful treatment option that works in tandem with an animal's immune system to treat wounds, fight infection and speed healing time.
Vetericyn® VF was launched to veterinarians in 2009 in eight- and 16-ounce liquid and hydrogel spray bottles. The convenient four-ounce size of the liquid and the hydrogel spray is designed for veterinarians to dispense the more potent product to their smaller companion animal patients to help treat wounds and fight infection at home.
Vetericyn® is the first non-toxic, broad-spectrum topical antimicrobial on the market. This innovative wound treatment and infection control technology kills bacteria (including staph and drug-resistant MRSA), viruses, fungi and spores without harming healthy tissue. It is safe as saline, non-irritating and can be safely used around the eyes, nose and mouth. Vetericyn® replicates the immune system's natural response to invading pathogens. The body naturally fights these pathogens with an oxidative burst from neutrophils, the most common white blood cells in the body. Since these oxycholorine compounds are similar to those found in Vetericyn®, the body recognizes this as a friendly infection-treating ally. Within seconds of applying Vetericyn® VF, blood flow increases, oxygen at the site is increased and wound-healing nutrients are delivered to the site. Harmful pathogens are eradicated and accelerated healing begins.
Vetericyn® VF is nearly double the potency of the consumer formula of Vetericyn®, significantly enhancing a veterinarian's ability to manage infection. Tests have shown that Vetericyn® VF is able to manage the organic load more efficiently, thus reducing the amount of Vetericyn® VF required to eradicate the infection.
Vetericyn® VF is sold exclusively to licensed veterinarians in the United States and Canada. The general public may purchase Vetericyn® VF only through licensed veterinarians dispensing the product.
Veterinarians can order Vetericyn® VF through the Vetericyn® network of distribution partners, which includes MWI, AAHA MarketLink, DVM Resources, ButlerSchein Animal Health, VetPharm, TW Medical, Best Medical Supply and Northeast Veterinary Supply Company.
About Innovacyn Inc.
Based in Rialto, Calif., Innovacyn Inc. is a privately held American company that was formed for the purpose of providing premier human and animal healthcare products based on advanced scientific research. For more information about Innovacyn, visit http://www.innovacyn.com. To learn more about the Innovacyn brands, buy product or find an authorized dealer in your area, visit http://www.puracyn.com or http://www.vetericyn.com.
###