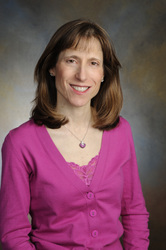 Berkeley Heights, NJ (Vocus) November 11, 2010
Leah B. Kaltman, M.D., internist with Summit Medical Group, has won a Gold DOCs award from the Arnold P. Gold Foundation. Nominated by their patients, Gold DOCs are recognized for their commitment to humanistic medicine. These physicians demonstrate exemplary understanding and compassion as well as clinical excellence in the care of patients and their families.
Dr. Kaltman received her B.S. from the University of Rochester, Rochester, N.Y. and earned her M.D., with honors, at New York Medical College, New York. After graduating, she completed her residency in internal medicine with Mount Sinai Hospital in New York. Dr. Kaltman is board certified in internal medicine.
In addition to her position at Summit Medical Group Dr. Kaltman is a member of the Memorial Sloan-Kettering Cancer Center Consultant medical staff. She is also a staff physician at Overlook Hospital, Summit and St. Barnabas Hospital, Livingston. A gifted teacher, Dr. Kaltman is a clinical assistant professor at University of Medicine and Dentistry of New Jersey-New Jersey Medical School (UMDNJ). She has been a volunteer preceptor for UMDNJ and a mentor for Healthy Community, Healthy Youth; a program that assists high school students in choosing careers.
ABOUT THE ARNOLD P. GOLD FOUNDATION
The Arnold P. Gold Foundation's mission is to perpetuate the tradition of the caring doctor by emphasizing the importance of the relationship between the practitioner and the patient. The Foundation's objective is to help physicians-in-training unite the old and the new, becoming doctors who combine the high tech skills of cutting edge medical science and technology with the high touch skills of communication, empathy and compassion. The Foundation is a public, 501 [c] 3 not-for-profit organization, established in 1988 by Drs. Arnold and Sandra Gold, colleagues at the Columbia University College of Physicians & Surgeons in New York, and dedicated community leaders and philanthropists.
ABOUT SUMMIT MEDICAL GROUP
Summit Medical Group (SMG) is the largest privately held multispecialty medical practice in New Jersey. SMG has pioneered information technology advances in health care with its early adoption of electronic health records and e-prescribing. With more than 200 highly qualified providers, it is one of the most unique health care models in the state. SMG has an award-winning customer service program and NJBiz magazine has named it one of New Jersey's "Fifty Fastest Growing Companies". SMG treats more than 55,000 patients per month at its main campus in Berkeley Heights as well as its satellites in Berkeley Heights, Morristown, Millburn, Shorts Hills, Summit, Warren, and Westfield. As one of the East Coast's premier multispecialty groups, SMG has provided exceptional primary and specialty care since 1929. For more information, please visit http://www.summitmedicalgroup.com.
# # #