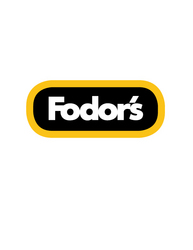 New York, NY (PRWEB) November 12, 2010
Fodor's Travel announces the launch of an African Safari photography contest, "Show Us Your African Safari" through which one grand prize winner will win a notebook computer courtesy of NVIDIA.
From November 12 through December 13, visitors to Fodors.com are invited to upload their favorite African safari photos, detail the stories behind them and share their adventures with other travelers. The winning photographer will receive an Acer Aspire Notebook computer including NVIDIA® GeForce® GT 420M graphics with NVIDIA® Optimus™ technology. Ten runner-up winners will have their photographs featured in a slideshow on Fodors.com and win a Fodor's guide of their choice. All photographs will be considered for publication in the upcoming edition of Fodor's African Safari guidebook.
"Every day of an African safari is truly unforgettable, from early-morning game drives to amazing stargazing," says Fodor's Publisher Tim Jarrell. "Whether zipping from camp to camp in a tiny Cesna or embarking on a multi-day walk through the bush, we have no doubt our travelers are pros at capturing the sights and the Big Five—buffalo, elephant, leopard, lion, and rhino—in photos."
Photo submissions will be accepted at http://www.fodors.com/contest/african-safari/ beginning November 12 through December 13, 2010. Winning photos can be seen on http://www.fodors.com.
About NVIDIA
NVIDIA awakened the world to the power of computer graphics when it invented the GPU in 1999. Since then, it has consistently set new standards in visual computing with breathtaking, interactive graphics available on devices ranging from tablets and portable media players to notebooks and workstations. NVIDIA's expertise in programmable GPUs has led to breakthroughs in parallel processing which make supercomputing inexpensive and widely accessible. The Company holds more than 1,600 patents worldwide, including ones covering designs and insights that are essential to modern computing. For more information, see http://www.nvidia.com.
About Fodor's Travel
Fodor's Travel, a division of Random House, Inc. is one of the world's leading providers of travel information. Covering over 600 destinations worldwide, Fodor's guidebooks and Web site, Fodors.com, have provided the most up-to-date, accurate information for travelers for more than seventy years. Written by a team of over 700 writers located around the globe, Fodor's provides travelers with engagingly written, intelligently and accurately reported, and absolutely indispensable travel guidance.
# # #