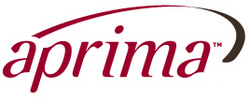 In recent months, announcements concerning EHRs and 'Meaningful Use' certifications have contributed greatly to the massive increase of information, options and, frankly, the obstacles facing medical practices today
Dallas, TX (Vocus) November 11, 2010
Aprima Medical Software, a leading developer of electronic health record (EHR), practice management (PM) and revenue cycle management (RCM) solutions for medical practices, today announced record-breaking quarterly sales results for the second fiscal quarter ended Sept. 30, 2010. Aprima reports that total sales bookings for the first half of FY11 increased 105% over the same period last year. Provider licenses at the end of the second quarter increased 65% over the prior year, and revenue backlog increased 218% to an all-time company high.
"In recent months, announcements concerning EHRs and 'Meaningful Use' certifications have contributed greatly to the massive increase of information, options and, frankly, the obstacles facing medical practices today," said Michael Nissenbaum, CEO and President of Aprima. "We believe that by focusing our efforts on providing our customers with superior service, hands-on training and best-in-class solutions, our customers will achieve successful results that will help prepare them for the future of healthcare IT."
Aprima added 15 new Revenue Cycle Management (RCM) clients representing small to medium-sized practices during the quarter. The company provides its customers with a high quality, cost-effective RCM solution that is a significant component of small clients' financial success.
"We're very excited about the rapid adoption of our RCM solution by both new software customers as well as existing Aprima clients," said Aprima's CFO, Scott Lentz. "Our ability to offer a complete software and service solution, paid monthly as a percentage of net collections, creates a long-term relationship that benefits both parties."
Additional second quarter contracts representing strategic, geographic or specialty growth for Aprima include: East Liverpool Family Practice, East Liverpool, Ohio; Kochert Pain Institute, Lafayette, Ind.; Western Neurology, Gilbert, Ariz.; and Bierlein Family Practice, Bristol, Ind.
Aprima's Q2 business development focused heavily on educating potential and current customers on the requirements regarding achieving "Meaningful Use" of an EHR. In addition to Aprima's National User Conference where Meaningful Use education and preparation was a central theme, Aprima hosted seminars in Dallas, Kansas City, Atlanta, Providence, Richmond and Denver. Attendees received an in-depth explanation of how current legislation has and will impact their practices from a financial and business perspective, and how Aprima has worked to align its technology to meet the standards and regulations set to allow practices to receive federal stimulus funds.
"When it comes to the EHR, this type of ("Meaningful Use") program has definitely helped provide insight for me and my practice," commented Dr. Fred Fazeli, a Dallas-based Family Practitioner, following an Aprima seminar. "Now that the [government incentive] is an option, I think it would be a great idea to implement an EHR that will allow me to offer a better quality of care and do better charting and documentation; and for reimbursement, this (program) will help me a lot."
The seminars also expose providers to complementary technologies that help practices boost efficiencies; these include patient appointment reminder solutions from CallPointe, tablet pcs and integrated scanning solutions from Fujitsu and Inofile, and Dragon's voice dictation technology from Accelerated Workflow Solutions. Those interested in registering for upcoming seminars taking place this month in Pasadena and Beverly Hills/West Hollywood, Calif., and Seattle, Wash., can do so at http://tinyurl.com/AprimaSeminarRegistration.
About Aprima Medical Software, Inc.
Aprima Medical Software, Inc. develops innovative electronic health record, practice management and revenue cycle management solutions for medical practices. Reach Aprima at 866-960-6890, salesinfo (at) aprima (dot) com or aprima.com.
Company Contact:
Randy Schiff
Aprima Medical Software, Inc.
214-466-8113
rschiff (at) aprima (dot) com
Media Contact:
Emma Douglas
KNB Communications
203-504-8230 ext. 107
edouglas (at) knbpr (dot) com
###