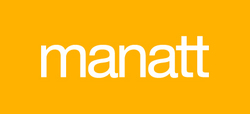 "We have a dedicated group of lawyers who, with the full support of firm management, are committed to supporting the true heroes - our country's veterans." Cristin Zeisler, Manatt Partner and Director of Pro Bono Services
Los Angeles, CA (PRWEB) November 11, 2010
Manatt, Phelps & Phillips, LLP, received the Community Hero Award from New Directions, a nonprofit organization serving formerly homeless military veterans, at the organization's second annual gala, Honoring Our Heroes, held November 7 at the Beverly Hilton Hotel. The Community Hero Award recognized Manatt's commitment to providing free legal services to the veterans who participate in New Directions' recovery programs.
New Directions, a 501(c)(3) nonprofit agency founded in 1992, assists thousands of veterans annually through its comprehensive services, including transitional housing, substance abuse treatment, counseling, case management, vocational training, job placement and housing assistance. The Honoring Our Heroes event raised funds to assist New Directions in providing life-saving services to veterans in need.
"We are humbled to serve alongside New Directions, and we pledge to continue to fight on veterans' behalf against all obstacles that may impede their road to recovery, success and happiness," said William T. Quicksilver, Manatt's Chief Executive Officer and Managing Partner, upon accepting the award. "Our firm provides free legal services to New Directions residents to actively express and demonstrate our appreciation to those who have served our country."
Manatt hosts a monthly pro bono legal clinic at New Directions in partnership with Public Counsel. The Manatt team working with New Directions includes more than two dozen attorneys as well as UCLA Law School students supervised by Manatt.
"While Veterans' Day this week will bring attention to veterans' issues, the inspiring work of New Directions is as comprehensive in scope as it is critical," said Cristin Zeisler, Manatt partner and director of pro bono services. "We have a dedicated group of lawyers who, with the full support of firm management, are committed to supporting the true heroes - our country's veterans. We are proud to partner with the New Directions program and are gratified by the recognition."
The New Directions honor marks the third pro bono award in as many months for Manatt. In October, the firm received the prestigious Brinsley Award from the Western Center on Law & Poverty, recognizing Manatt's "extraordinary commitment to Western Center's mission and the community through pro bono work, leadership and philanthropy." Manatt was honored in September with an Award of Merit from the Legal Aid Association of California, created specifically to recognize the firm's work in pursuing passage of the landmark AB 590, which made California the first state in the nation to establish a right to counsel for low-income citizens in critical need.
About Manatt, Phelps & Phillips, LLP
Manatt, Phelps & Phillips, LLP, is one of the nation's leading law firms, with offices strategically located in California (Los Angeles, Orange County, Palo Alto, San Francisco and Sacramento), New York (New York City and Albany) and Washington, D.C. The firm represents a sophisticated client base – including Fortune 500, middle-market and emerging companies – across a range of practice areas and industry sectors. For more information, visit http://www.manatt.com.
# # #