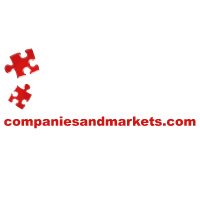 Transgenic crops account for the fastest growing sector within the agricultural biotechnology market
(PRWEB) November 12, 2010
The US is the largest agricultural biotechnology market, although the Asia Pacific region is forecast to grow the most rapidly. Increasingly wealthy consumers in Asia are moving towards eating more high quality food, which in turn means acceptance of the utilization of agricultural biotechnology in delivering these foods.
Transgenic crops account for the fastest growing sector within the agricultural biotechnology market. Genetically modified crops are expected to supercede traditional crops in the future, in spite of public concern. Soyabean, cotton and maize (corn) are the principal biotech products that are successfully commercialised.
Given the increasing problems associated with crop failures, food shortages, increasing food prices and water shortages, agricultural biotechnology promises to increase the yields needed in an increasingly populated world. The technology allows farmers to grow crops that generate improved per-acre yield, enhanched resistance to diseases and pests and to maintain production costs at a reasonable level. The total amount of acreage devoted to biotech crops increased by 333 million in 2009.
The leading players in the market are seeking to develop new products and seek to ensure the safety profile of this emerging industry. Leading companies include Bayer CropScience AG, Certis USA LLC, Dow AgroSciences LLC, Emerald BioAgriculture Corp., Makhteshim-Agan Industries Ltd., Monsanto Company, Mycogen Seeds, Performance Plants Inc., Pioneer Hi-Bred International Inc. and Syngenta AG.
A new report, Agricultural Biotechnology: A Global Strategic Business Report provides a detailed analysis of the global agricultural biotechnology market. The report details market trends, growth drivers, new product introductions, company profiles and forecasts for the market. The market size is provided for US, Canada, Asia-Pacific, Latin America and ROW. Segments analysed include Transgenic Seeds / Crops (Soybean, Corn, Cotton and others) and Biopesticides.
View Full Details of the Report: Agricultural Biotechnology: A Global Strategic Business Report
View Table of Contents: Agricultural Biotechnology: A Global Strategic Business Report (Table of Contents)
###