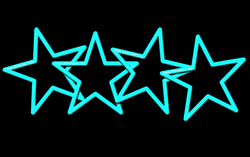 Mount Vernon, NY (PRWEB) November 12, 2010
The new Xtreme GagaBands™ by LogoTags were featured on the November 10th episode of ABC's talk show The View during a segment featuring iVolunteer.
iVolunteer (http://www.ivolunteer.org) is a network of journalists who find and write about volunteer opportunities in local communities. The organization recently teamed up with LogoTags (http://www.LogoTags.com) to kick off a campaign to send a free iVolunteer Xtreme GagaBand™ to people who pledge to volunteer three hours or more now through Thanksgiving.
The episode from The View (11/10, #47) can be viewed at the ABC website at the following link:
http://abc.go.com/watch/the-view/SH559080/VD5597277/the-view-1110
LogoTags began supplying GagaBands™ earlier this year and quickly became a leader in terms of pricing, delivery, quality and service. The LogoTag team continued the evolution of the product by offering a "grown-up" version that is 250% thicker, can be printed on, and will hold their shape while being worn.
"LogoTags is pleased to team up with a great organization such as iVolunteer that provides a wonderful service to communities across the country," says LogoTags General Manager Dawn Milanese. "Organizations such as iVolunteer have realized that Xtreme GagaBands™ are a great way to promote their organization and generate interest in their cause."
Anyone can order their own Xtreme GagaBands™, which are available exclusively from LogoTags, a world leader in custom marketing and promotional products. For more information about LogoTags and their products, visit http://www.LogoTags.com.
###