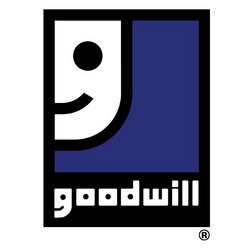 Last year, Goodwill agencies served more than 21,000 veterans
Rockville, MD (Vocus) November 11, 2010
Veterans have made sacrifices to serve our country and they deserve nothing less than our full support to successfully reintegrate back into civilian society. When veterans return, they often face difficulties making the transition from active duty to civilian life. Balancing this transition during tough economic times, and a slow job market can be a struggle for returning veterans who are already facing other challenges, such as mental health problems, homelessness and family financial obligations. The Bureau of Labor Statistics reports that one in five veterans spend six months or longer looking for work when they return home.
Goodwill® agencies have a long history of helping veterans get the job training and career and community-based services they need to ensure that they can earn paychecks and be independent. Going to work and being able to provide for themselves and their families is core to a veteran's establishment of well-being and self-sufficiency. This Veterans Day and everyday, Goodwill works to help veterans gain the skills they need to become valued employees in their communities.
"Last year, Goodwill agencies served more than 21,000 veterans," said Jim Gibbons, president and CEO of Goodwill Industries International. "In addition to job training, Goodwill's holistic approach also provides veterans with services such as access to healthcare and mental health services, tax assistance, housing or housing referrals and other rehabilitation services."
Local Goodwill agencies work with veterans' and government agencies and nonprofit organizations to give veterans the integrated services they need to build their careers and care for their families. Goodwills also maintain relationships with employers in their communities to find job leads for veterans who are ready to work.
One such veteran is Richard Rickis. Richard earned two Purple Hearts for his bravery and service during the Vietnam War. After leaving the military, Richard had a long career in business, management and retail. After loosing his most recent job, however, he applied for other work with no luck. Days turned into months and months turned into one and a half years without employment. A veterans' agency referred Richard to Goodwill Industries of Southwest Florida (North Fort Myers) for help in finding a job. A Goodwill counselor gave Richard tips on improving his resume and discussed his career goals. He learned that there was a job opening at one of the Goodwill's stores, and jumped at the chance to work for a nonprofit organization. He applied, got the job and now works as a shift supervisor for the Goodwill.
"I am most grateful to Goodwill Industries® for hiring me," said Rickis. "Veterans and older workers in today's job market have more difficulties (finding work) than the average worker."
"When people shop and donate to Goodwill, they are helping people like Richard and other veterans build their careers and contribute to their communities, "said Gibbons.
About Goodwill Industries International
Goodwill Industries International is a network of 165 community-based agencies in the United States and Canada with 14 affiliates in 13 other countries. Goodwill is one of North America's top five most valuable and recognized nonprofit brands as well as a leading social services enterprise (Source: Cone Nonprofit Power Brand 100, 2009). Goodwill agencies are innovative and sustainable social service enterprises that fund job training programs, employment placement services and other community-based programs by selling donated clothing and household items in nearly 2,500 retail stores and online at shopgoodwill.com. Local Goodwill agencies also build revenue and create jobs by contracting with businesses and government to provide a wide range of commercial services, including packaging and assembly, food service preparation, and document imaging and shredding. In 2009, nearly 2 million people in the United States and Canada benefited from Goodwill's career services. Goodwill channels 83 percent of its revenues directly into its programs and services. To find a Goodwill location near you, use the online locator at http://www.goodwill.org, or call (800) 741-0186. Facebook: GoodwillIntl.
Contact
Charlene Sarmiento
Media Relations Specialist
Goodwill Industries International
Phone: (240) 333-5590
Charlene.Sarmiento(at)goodwill(dot)org
###