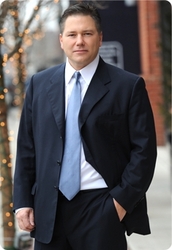 "These are excellent ways to improve your appearance and feel great about yourself going into the holidays."
Columbus, OH (PRWEB) November 15, 2010
With Black Friday just around the corner, consumers are preparing themselves for the sales, lines, and traffic that surround holiday shopping trips. This year, discounts aren't only on sweaters and I-pods.
Plastic surgery procedures have joined the holiday lineup, minus the stresses and annoyances of Black Friday. "To get people ready for the holidays, all cosmetic surgery consultations are 50% off starting on Black Friday through the month of December if you mention hearing about it online," according to Nicole Hosket, RN and Patient Coordinator with Robert Heck MD, of Columbus Aesthetic and Plastic Surgery.
To get ready for the holidays and look your best, there are several procedures that offer little to no downtime. Injectables such as Juvederm, Restylane, Botox, and Dysport are quick ways to achieve a more youthful appearance. Latisse is also a non-invasive, simple treatment to enhance the thickness and length of your eyelashes.
"This holiday season you can get up to $100 off the Latisse solution when you qualify for and receive either Botox or Juvederm XC," according to Hosket. "These are excellent ways to improve your appearance and feel great about yourself going into the holidays."
The Latisse promotion began on October 1st and runs until New Years Eve. Rebates are limited, so don't wait until Black Friday to receive yours!
Dr. Robert Heck, MD is board certified by The American Board of Plastic Surgery and a member of the American Society of Plastic Surgeons. As a world-renowned cosmetic surgeon, he specializes in various types of cosmetic and reconstructive surgical procedures. Dr. Heck and his staff are committed to excellent patient care and ensuring patient satisfaction and safety.
###