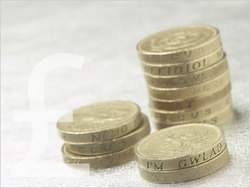 tragedy for a whole generation of young people
(PRWeb UK) November 11, 2010
Reports that universities in England will potentially triple their tuition fees up to £9,000 a year from 2012 will force young people to look at alternative, unskilled career paths. Graduate employers such as FDM are taking the reigns by offering a fully funded MSc Programme to tackle the rise in tuition fees and help graduates who cannot afford to pursue further study.
Research conducted by the National Union of Students and HSBC has found that circa eight out of 10 young people would not apply to university if the fees rose to £9,000, which contradicts the desired effect on Government plans to fund further education in order to tackle the IT skills shortage as announced earlier this year.
Recently voted 'Best Technical Graduate Recruiter' and 'Best Place to Work', FDM plan to double their graduate intake to 1000 in 2011. FDM recognise that the rising cost of undergraduate degrees will prove much more difficult for graduates hoping to pursue postgraduate degrees but cannot afford to take on further debts with Msc studies.
Contrary to recent news regarding IT graduate unemployment and rising tuition fees, FDM is committed to easing the burden of this by offering a fully-funded MSc in Applied Computer Science in partnership with a UK university, free of charge to successful candidates. This will enable graduate recruiters such as FDM to continue to take on top quality individuals across the country.
Labour's Gareth Thomas said the fee hike represented a "tragedy for a whole generation of young people", alienating students who cannot afford the dramatic rise in university fees. Employers such as FDM and HP are funding degrees to tackle the problem and create more opportunities for young people to kick-start their careers in highly skilled sectors such as IT.
Sheila Flavell, FDM's Chief Operating Officer, said: "There is a bigger demand than ever for IT professionals and there will never be a shortage of jobs in the sector due to the increasingly important role it plays in society. If IT students are deterred by increased university fees, this will hinder the IT sector as a whole and eradicate highly skilled individuals who cannot afford to train in the necessary skills needed for a career in IT.
"FDM will continue to play an important role in encouraging graduates to pursue a career in the IT sector".
About FDM Group:
FDM Group is an international IT Services Provider specialising in six core service areas: Project Management Office, Application Support, Development, Testing, Infrastructure and Training. Renowned for service excellence, FDM supplies effective and innovative IT solutions to over 200 blue-chip clients worldwide. With offices in the UK, Europe and the USA, FDM has shown exponential growth throughout the years and has firmly established itself as an award-winning IT Services Provider.
###