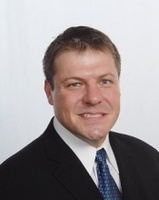 I was extremely honored to provide an overview of the False Claims Act at this year's TAFEF Conference," said Jeb White. "This organization is at the forefront of protecting our country's courageous whistleblowers
Fort Lauderdale, FL (PRWEB) November 11, 2010
Last week, Nolan & Auerbach, P.A. Partner Joseph E. B. "Jeb" White presented at the Tenth Annual Taxpayers Against Fraud Education Fund (TAFEF) Conference in Washington, D.C. Mr. White, presenting during the opening session of the conference, provided an overview of the False Claims Act, including an in-depth discussion of the recent legislative amendments. Mr. White was joined by U.S. Department of Justice Deputy Director Daniel Anderson.
This year's TAFEF Conference was the largest event solely devoted to the False Claims Act. In addition to more than 300 qui tam attorneys, the audience included several attorneys from federal and state governments. Speakers included United States Attorneys, high-ranking Justice Department officials, and leading qui tam practitioners.
Mr. White is a respected False Claims Act qui tam attorney, whose knowledge and experience covers a full range of whistleblower laws, including state and federal False Claims Act qui tam laws, Medicare fraud, the Internal Revenue Service Whistleblower provisions, and the recently enacted Securities Exchange Commission Whistleblower law. Prior to joining Nolan & Auerbach, Mr. White served as the President and C.E.O. of Taxpayers Against Fraud.
"I was extremely honored to provide an overview of the False Claims Act at this year's TAFEF Conference," said Jeb White. "This organization is at the forefront of protecting our country's courageous whistleblowers, and it was truly my pleasure to contribute to the ongoing discourse about how the qui tam community can best advance the government's fraud-fighting efforts."
As the TAF President, Mr. White successfully led the effort to amend the False Claims Act and to close some of the Act's debilitating loopholes. Mr. White's testimony before the U.S. House Judiciary Committee suggested many of the amendments that were ultimately passed into law.
Now as a partner with the national whistleblower law firm of Nolan & Auerbach, P.A., he assists in the firm's efforts to use the revised False Claims Act in recovering America's stolen healthcare dollars. The firm is widely considered one of the country's premiere whistleblower law firms, recovering over a $1 billion for the US Treasury.
###