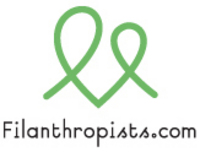 "Filanthropists.com...because we all have things to buy and causes to support."
Oakland, NJ (PRWEB) November 15, 2010
This holiday season as consumers face their annual dilemma of "how to balance out buying presents with charitable giving," their solution is a click away on Filanthropists.com. This new online shopping mall only offers 'cause products," which are defined as: "A product from which a portion of the proceeds of the sale is donated to charity." Filanthropists.com proudly states that all products offered for sale on their site directly benefit a charity or cause.
Filanthropists.com's ever-expanding and diverse product categories include jewelry, fashion accessories, handbags, cosmetics and beauty products, home accessories, toys, books, stationary, music, and even wine. Across these categories are gifts to fit any budget. A sampling of the unique products found on Filanthropists.com include Swarovski® Red Crystal AIDS Ribbon Pin and "Shakespeare" USB 2GB Flash Drive, 100% of the proceeds of both support Broadway Cares/Equity Fights AIDS (BC/EFA);Mountain & Sackett silk ties, 60% of the sales will be donated directly to Autism Speaks; the "Ocean Traveler" Sea Turtle Pendent in Bronze, 100% of the proceeds go to benefit the Sea Turtle Restoration Project; adorable Tumba the Gorilla, 100% of the profits go to Dian Fossey Gorilla Fund International; Dr. Zahi Hawass Explorer's Hat, 100% of the profits go to fund the Suzanne Mubarak Children's Museum in Cairo, Egypt; and cruelty free handbags by Calico Dragon, 25% will be donated to PETA.
Filomena Laforgia, Founder/CEO of Filanthropists.com said, "Developing and selling 'cause products' has become a highly viable way for organizations to engage in fundraising. Among the best known "cause products" today are the "Pink" products created for Susan G. Komen for the Cure® or the "Red" products created to support The Global Fund to Fight AIDS, Tuberculosis and Malaria. There are thousands of nonprofit organizations as well as independent companies selling cause products to benefit their charities and causes of choice. Filanthropists.com was founded with the intent to create a marketplace for all nonprofits engaged in e-commerce fundraising by uniting them into a one-stop shopping experience for the socially conscious consumer."
Ms. Laforgia, continues: "Tough economic times are especially hard on charities and nonprofit organizations because holiday shoppers are forced to reevaluate their personal gifting versus charitable giving; Filanthropists.com is a great solution to balancing this out. Every product we feature is affiliated with a charity or nonprofit organization, so shoppers can feel good knowing that while their gift is bringing happiness to the recipient, it's enabling charities and nonprofits to continue their good work."
About Filanthropists.com
Filanthropists.com is an online shopping mall that serves as the voice in the marketplace for nonprofit organizations, independent vendors, and corporations who engage in e-commerce fundraising through the sale of "cause products." A "cause product" is defined as: "The sale of a product from which a portion of the proceeds is donated to charity." Filanthropists.com hosts a diverse variety of organizations benefiting charities and causes that include autism research, cancer research, HIV/AIDS research, humanitarian concerns, wildlife preservation, and environmental conservation.
###