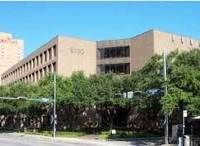 Houston, TX (PRWEB) November 16, 2010
Meridian's virtual office options offer low-risk professional office solutions for home-based workers, road warriors, startup companies and companies requiring satellite offices.
The various packages available offer each group the option of experimenting with a new venture, while maintaining a professional address and image, without the significant overhead cost.
As those businesses incubate and thrive in new markets, Meridian Business Centers offers turnkey Houston executive suites starting at $450 per month, which include a phone, fax, high-speed Internet connection, 55 hours of conference room time, live phone answering and more.
Meridian has business centers located in the North Beltway area of Houston, as well as the prestigious Houston Galleria area, which offers an address on Westheimer road across from the Houston Galleria Shopping Mall.
Meridian Business Centers is in its 10th year of business. With 13 locations and growing, the company has been the preferred provider of executive suites, office space, virtual offices, meeting rooms, training rooms, computer labs and video conferencing at the lowest prices in both the DFW and Houston Metro Areas.
Meridian strives to keep its costs low and pass along the savings to its customers, while offering well-appointed and beautifully finished office space along with unparalleled customer service.
Contact Information:
Heather Johnston
Meridian Business Centers
5100 Westheimer Rd, Ste. 200
Houston, TX 77056
214.800.2300
http://www.MeridianOffices.com
###