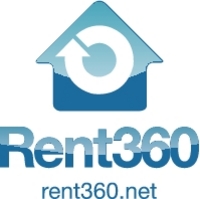 Craiglist is the largest online source to rent real estate, and 100% cost effective. You will see a dramatic increase in traffic and qualified leads. Since the launch of Rent360.net we have seen exponential growth." Rent360 Operating Partner Chris Seriale
Secaucus, NJ (PRWEB) November 13, 2010
Invested and progressive in real estate branding and related market ventures, New World Group is pleased to now offer their proprietary game-changing software platform, Rent360.net, to the public. The software, which is used to manage clients' Craigslist and ILS advertising listings for their properties, offers performance-enhancing services including:
Website Listing
Ad Creative and Marketing Strategy
Online Ad Optimization
User-Friendly Ad Content Management System
Rent360.net's analytics management allows the client to track real-time advertising results and overall effectiveness of campaigns, including cost-per-view and cost-per-click. Ads listed through Rent360.net are web-based, in order to optimize search engine queries. Currently, Rent360.net is compatible with ILS sites Apartmentguide.com, Move.com, ForRent.com, and 4 Walls, among others.
Rent360.net is an exciting and welcome software technology that allows property owners to track all of their online ads. The results; impressions, conversions, and pay-per-click successes and misfires, will all be tracked in an accessible interface and gathered in data reports. This increased efficiency combined with real data allows for confident and informed advertising buys.
Your advertising funds can be put to good use, let Rent360.net show you how!
About New World Group, Inc.
New World Group, Inc. is a full-service advertising, design, and web development firm based just outside of NYC, in Secaucus, NJ. Our repertoire includes a wide-spanning supply of capabilities and varied crossover within our industries of expertise. We've had the pleasure of working with renowned industry influencers such as Virgin Records, Paramount Pictures, Sony, Martha Stewart Living/Omnimedia, Applied Development Company, and the Trump Hotel Collection. We'd love the opportunity to work with you next!
If you are in the market for fresh ideas, innovative premiums, and outstanding results don't hesitate to contact us! For more information please visit Rent360.net or NewWorldGroup.com.
# # #