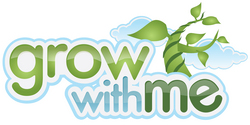 Having a new baby is a very special time in a parent's life. Sharing and tracking this experience should be easy and enjoyable
New York, NY (PRWEB) November 16, 2010
Grow With Me announces the launch of their iPhone application giving new parents an easy-to-use toolset to help keep track of baby's growth and progress.
Unlike many of the 'apps' out there, Grow With Me is a comprehensive application that allows parents to log and time all aspects of their child's care through one simple interface. For any new parent, the transition into parenthood can be daunting when trying to keep on top of the baby's needs and ensure they are a healthy, thriving baby. The Grow With Me iPhone application was designed to help ease this burden by providing features that keeps their child's health information at their fingertips - anytime, anywhere.
"Having a new baby is a very special time in a parent's life. Sharing and tracking this experience should be easy and enjoyable," said JCS Inc., the developer of Grow With Me. "Everything from our brand, design, usability and toolsets were developed with the new parent in mind."
The Grow With Me app is available in the iTunes App Store for iPhone, iPad and iPod touch. From the moment baby is born, this application will grow with parent and child. Send a custom birth announcement right from the hospital bed and create the baby's first profile. From there, parents can start tracking feedings, growth milestones, doctor's appointments, vaccinations and emergency numbers. Grow With Me extends beyond the average tracking tools by adding in medication tracking and fever outbreaks in addition to the feeding, sleeping and diaper tracking. Parents can also create their own custom doctor reports that tracks and plots child growth milestones, audio record the appointment, take photos associated to the appointment, log vaccinations and make notes from the visit. The application also integrates Facebook and Twitter capabilities in key areas to allow for those quick and exciting updates about child milestones.
Download from the iTunes App Store for iPhone, iPad and iPod touch today.
# # #