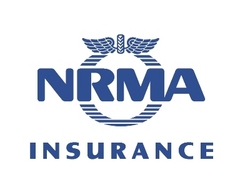 NRMA Insurance is urging parents who may be feeling a little frazzled to stay cool
(PRWEB) November 13, 2010
One in five New South Wales parents admits they often lose their cool while at the wheel in front of their kids, according to new research by NRMA Car Insurance *.
With many families facing extra busy schedules in the lead-up to the end of the school and work year, NRMA Insurance is urging parents who may be feeling a little frazzled to stay cool, calm and collected while driving.
NRMA Car Insurance spokesperson Emily Gatt said parents who swore and made rude gestures at other drivers may be forgetting their kids can see and hear them.
'Sometimes parents make outbursts in the driver's seat and behave in ways that they normally probably wouldn't consider appropriate in front of children.
'It's easy to get lost in the moment of anger or frustration. But we need to remember kids learn by example and are likely to pick up our bad habits when they take to the wheel themselves one day.
'Losing your cool is only likely to add to your stress levels and make it harder to concentrate on the road around you,' said Ms Gatt.
The research revealed around 35 per cent of NSW parents broke a road rule at least once a month with their children in the car, and yet 90 per cent felt they set a good driving example.
Alarmingly, some NSW parents were prepared to take surprising risks with their children on board. They confessed their children often saw them:

talking or texting on hand-held mobile phone (9 per cent)
speeding (18 per cent)
ignoring road signs and rules (5 per cent)
tailgating (6 per cent)
illegally parked (4 per cent)
Ms Gatt added that it's sometimes a case of 'do as I say, not as I do' when it comes to our road habits.
'We're asking parents to role model safe driving habits at all times. We wouldn't ask our kids to do risky things but we sometimes forget we're putting them, ourselves and others at risk when we break road rules that have been put in place to keep us safe.'
*Survey of more than 250 NSW parents by Pure Profile research for NRMA Insurance, October 2010.
NRMA Insurance is a leading insurance provider, offering Car Insurance, Home Insurance, Motorcycle Insurance, Travel Insurance, Business Insurance, Boat Insurance, Health Insurance and Caravan Insurance in NSW.
# # #