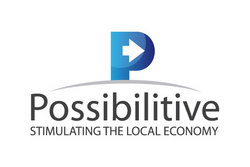 While i can't control the fact i'm unemployed, it's nice to be able to share my story with others who are in the same boat as me.
San Francisco, CA (PRWEB) November 15, 2010
Unemployment continues to be a major problem in today's economy, and many may feel lost, frustrated and alone. While that's perfectly natural, it's not true. A new website just launched with the goal of helping anyone who is unemployed or underemployed share their experiences, gain advice and learn from others in the same situation. Possibilitive – a term that combines the words possible and positive – is a one-stop resource for the unemployed.
The site grew out of the website owner's own unemployed status. It was created specifically to help those who have lost their source of employment, are underemployed or anyone having financial difficulties. Those that lose their jobs in the current economy can find themselves off the job market for an extended time. Possibilitive provides a community where you can go to share employment information, unemployment problems and ask for help.
The site features a job search function and a deals page for local savings opportunities. The site is interested in hearing about offers from local businesses that are offering discounts and similar promotions. Especially needed is information about deals for local eateries, cinemas health and medical services, and professional and career services. Even if you have little or no money coming in, going out to eat can be a special treat that helps keep your spirits high.
Possibilitive also maintains a blog where members can find tips and advice on the interview process, updating your employment skills, job fairs, and the importance of maintaining a routine even if you're not working.
Losing ones job or working for much less can easily lead to depression and family problems, but it's imperative to find sources of free entertainment or those that cost very little. It will do wonders for the unemployed outlook. Possibilitive members have a variety of tips for easy entertainment solutions and suggestions on how to remain positive and upbeat.
Possibilitive members are helpful and eager to help those who are in the same situation as they are. The site can aid people looking for employment, provide advice and support, and offers an opportunity to participate in quality deals. At Possibilitive, you're never alone.
For more information, visit the website at http://possibilitive.com
###