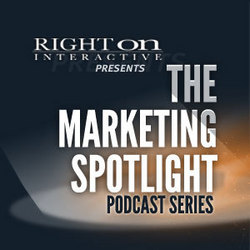 Indianapolis, IN (PRWEB) November 15, 2010
Right On Interactive, maker of the ROI Customer Lifecycle Marketing campaign management software solution, today released the fourth episode of The Marketing Spotlight podcast. This series highlights marketing leaders who share their stories of successful interactive marketing communications campaigns.
This episode features Danielle Jamil, manager of CRM programs for Siren Interactive, a relationship marketing agency from Chicago that specializes in helping their pharmaceutical clients improve the therapy experiences of patients with chronic rare diseases. Ms. Jamil tells the story of how Siren Interactive used database marketing segmentation and targeted messaging to double response rates in a new product enhancement campaign.
"This one was a fantastic representative of segmentation and how it can work," says Ms. Jamil. "The response rate of the targeted sub-segment responded twice as often as the general population. We had a six percent response rate on the general message where it was over 13 percent for the targeted message."
Behind the scenes powering these audience segmentations is the marketing automation software from Right On Interactive. Response data from both the email and direct mail channels help Siren Interactive continuously improve targeting for their clients. "Data is everything," adds Ms. Jamil. "The more we know about the people we are talking to, the better we can communicate with them. The more learning that we have and the more analysis that we are doing, we are going to be able to look at past behavior to drive future results from communications, deepening relationships with the client, building loyalty from the patient's point of view."
To listen to the podcast or read the transcript, visit The Marketing Spotlight Podcast.
About Right On Interactive
Right On Interactive (ROI) is a customer lifecycle marketing automation software provider that transforms the way marketers nurture business relationships – from initial contact to brand advocacy. The ROI "software-as-a-service" (SaaS) marketing automation software solution helps companies win and retain more customers, optimize marketing effectiveness, and maximize the lifetime value of customers.
###