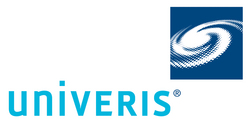 Until now, account opening and trade placement has been the exclusive domain of system experts and dealer back offices. With XPRESSuite™, even rookie advisors will quickly know how to open accounts in real time and without errors
(Vocus) November 15, 2010
Univeris today introduces XPRESSuite™, a transaction platform that will transform the way financial advisors open accounts and place trades. XPRESSuite™ has a guided and intuitive design, rules-based navigation and convenience factors such as a forms solution that manages all transaction paperwork. Together these features position XPRESSuite™ as a world-leading transaction solution.
"Until now, account opening and trade placement has been the exclusive domain of system experts and dealer back offices. With XPRESSuite™, even rookie advisors will quickly know how to open accounts in real time and without errors," said Craig Allison- Product Manager. "XPRESSuite™ is an excellent example of how Univeris empowers financial advisors to better serve their clients while reducing overall enterprise costs."
Research with pilot users indicates that AccountXPRESS™ will save advisors over one hour on average for each new client created. OrderXPRESS™ will enable advisors to quickly and easily process error-free trades. "Less paperwork, fewer errors and a consistent, professional experience leads to superior client engagement and higher job satisfaction for advisors and their assistants," added Allison. "The solution delivers competitive advantage to our clients every time it is used."
About Univeris Corporation
Univeris, headquartered in Toronto, Canada, is a privately held company and is the leader in enterprise wealth management for the Canadian market. Founded in 1991, Univeris has over 20 major financial services clients across Canada representing over 16,000 advisors with over CDN $62 billion in mutual fund assets under administration. Univeris offers the most comprehensive enterprise wealth management platform with fully integrated back office operations, compliance and front office practice management for financial advisors. For more information, please visit http://www.univeris.com or contact marketing(at)univeris(dot)com .
# # #