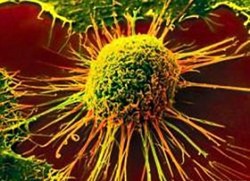 Cancer Cells Cannot Survive in an Alkaline State.
New York, NY (PRWEB) November 19, 2010
A recent study by the American Institute for Cancer Awareness has reported that by eating a diet comprising 80% alkaline foods the risk of Cancer is considerably reduced. The study has been well received by Acid-Alkaline diet expert Michael Murray, of acidalkalinediet.com, who is a long term advocate of reducing acidic food intake to achieve better health.
But cancer isn't the only aspect of health affected by an overly acidic diet, as Michael Murray explains, "8 out of 10 people suffer from symptoms of lethargy due to a poor alkaline-acid dietary balance, we have also seen positive results in those suffering from persistent allergies, acid reflux, diabetes, poor sleep and digestive problems when switching to a higher intake of alkaline based foods."
It would seem that our medicine reliant society is engineering a weaker human body and failing to heed advice from scientific studies such as the latest cancer research. Michael Murray comments further, "The only way to achieve sustainable long-term health is to provide the body with the biological balance of alkaline-acid foods it is genetically designed to consume."
A pH imbalance prevents the body from properly absorbing essential minerals and encourages the growth of harmful bacteria and yeasts. This in turn leads to viruses, rashes, skin complaints, headaches, fatigue, yeast infections and other frustrating ailments which lead people to the doctor's surgery on a regular basis.
The modern Western diet is highly acidic; full of sugars, preservatives and harmful chemical agents. When acid waste accumulates inside the body organs begin to malfunction, causing stress on the body and breaking down the immune system. Harmful cells are given the perfect breeding ground to mutate and this exposes the body to a higher risk of cancer.
Acidalkalinediet.com research has shown that another key attribute of an increased alkaline diet is natural weight loss. Natural weight loss occurs because alkaline foods generally have fewer calories than acidic foods, so the more alkaline foods added to a diet the fewer calories are consumed. This is good news for serial dieters who no longer have to watch how much they eat but simply need to exchange a percentage of acidic foods for alkaline based foods.
People who follow a high alkaline diet have a tendency to look younger due to absorbing fewer toxins. Toxins are responsible for rapid aging and noticeable deterioration of the skin. Michael Murray concludes, "For a damaged cell to replace itself with a stronger cell it requires a high level of nutrients and minerals. By eating a highly acidic diet cells are replaced with weaker cells and degradation (ageing) occurs. Maintaining strong cells is an essential discipline in the prevention of cancer development." An alkaline diet for cancer can be used to achieve this.
Those readjusting their acid-alkaline dietary balance have reported increased energy and vitality, better skin, reduced headaches, higher sex drive, better quality sleep and an increased sense of well being. The latest cancer research findings and reports from acidalkalinediet.com suggest that it is time we stopped reaching for the pill bottle every time we feel out of sorts and consider that with a few simple adjustments to our alkaline balance by following a list of alkaline foods, effortless optimum health is very achievable.
For further information on the acid-alkaline diet visit: http://www.AcidAlkalineDiet.com
# # #