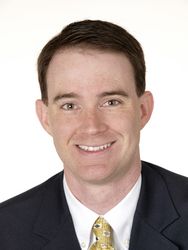 "My presentation is a primer to get the robotics industry ready to wade further into the world of logistics and material handling," says Tom Bonkenburg
Cherry Hill, NJ (PRWEB) November 15, 2010
St. Onge Co.'s (http://www.stonge.com) Tom Bonkenburg will present a discussion on ways the robotics industry can impact the world of logistics, distribution and material handling at the 18th Annual Robotics Industry Forum, Jan. 19 - 21, 2011, at the Disney's Boardwalk Resort in Orlando, Fla.
His presentation, "New Opportunities for Automation in Warehousing & Logistics," will address how robotics can play a valuable role in warehousing and distribution. "My presentation is a primer to get the robotics industry ready to wade further into the world of logistics and material handling," says Bonkenburg. "The focus is to spur the industry into thinking about how they could make money by investing in research to develop profitable and efficient solutions for the warehouse."
Bonkenburg will share:

Real-world examples of new technology in robotic warehousing automation in the United States, Europe and Japan.
The competitive edge — How a perception exists that the United States lags behind Europe in distribution automation.
The challenge of using robots in the warehouse environment.
How to get a distribution center manager to understand why the most complicated piece of warehouse equipment should not just be a forklift.
Bonkenburg, a principal at St. Onge and director of its European operations, is affectionately known throughout the company as the 'robot guy' because of his passion and knowledge of robotics research and automation.
The 18th Annual Robotics Industry Forum brings together top executives from robotics manufacturers, system integrators, component suppliers, end users, research groups, universities and consulting firms.
For the second consecutive year, the forum will be co-located with the AIA Business Conference and the MCA Business Conference. Combined, these events will attract some 250 industry leaders from the robotics, machine vision and motion control industries.
St. Onge Co. is a world-recognized supply chain strategy and logistics-consulting firm. Its discovery-driven approach brings together the elements of supply chain logistics, engineering, operations and new technology to ensure that a client's supply chain challenges receive customized answers.
For more information about the Robotics Industry Forum, visit
http://www.robotics.org/events/event.cfm?id=80.
For more information, contact Bonkenburg at 717-840-8181, tbonkenburg(at)stonge(dot)com or visit http://www.stonge.com.
Contact: Tom Peric
856-874-0049
tom(at)thegalileo(dot)com
# # #