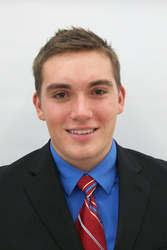 He began his hospitality career in these beautiful North Carolina mountains, so he is intimately familiar with the area amenities, the vibrant market and key selling points
Santa Monica, CA (Vocus) November 15, 2010
Stephen Valliere has been named Corporate Sales Manager for the Renaissance Asheville Hotel, an upscale hotel conveniently located in the heart of Asheville.
Windsor Management Services, the hotel management company of Santa Monica-based Windsor Capital Group, Inc, operates the hotel. The firm manages nearly 30 upscale hotels throughout the U.S.
"It is exciting to welcome Stephen to the team," said Herman Turk, Regional Vice President of Operations for Windsor Management Services and General Manager of the Renaissance Asheville Hotel. "He began his hospitality career in these beautiful North Carolina mountains, so he is intimately familiar with the area amenities, the vibrant market and key selling points."
While still in college Valliere balanced his hospitality and tourism courses with real-world hotel experience. In 2005 he started working in operations at the Doubletree Biltmore Hotel as a Guest Services Representative. During his tenure, the hotel received the prestigious Care Cup Award, a traveling award given each quarter to the top Doubletree Hotel.
Following his passion for hospitality, Valliere moved to the Doubletree Hotel Charlotte-Gateway Village as the Sales & Marketing Representative before moving up to the Corporate Sales Manager position at the hotel. In that role, he pursued, negotiated and executed the contract to serve as the host hotel for the Charlotte episode of Extreme Makeover Home Edition.
Upon graduation Valliere branched out into resorts, where he joined the Great Wolf Lodge-Charlotte/Concord as the property's youngest Sales Manager managing the corporate, medical, sports and military markets.
"It is exciting for me to return to this area, and to work at the Renaissance Asheville Hotel, " said Valliere. "This hotel offers an enviable combination of location, amenities and reputation for service. It is an exceptionally beautiful area and I am energized to be the Corporate Sales Manager by day and a reinstated tourist by night!"
Valliere is a member of the Meeting Professionals International – Carolinas Chapter, North Carolina Business Travelers Association and Charlotte Young Professionals. He earned a Bachelor of Science in Hotel & Tourism Management from Johnson & Wales University. He was honored with the 2009 the Johnson & Wales Hospitality College – Academic Performance Award and was a 2007-2008 and 2008-2009 recipient of the American Hotel & Lodging Educational Foundation – Ecolab Scholarship. Charlotte Trip Magazine named him June 2007 Employee of the Month and he is among the Who's Who Among Outstanding Professionals.
The Renaissance Asheville Hotel features 275 beautifully-appointed guest rooms in downtown Asheville with convenient access to the Great Smoky Mountain National Park, the scenic Blue Ridge Parkway, the historic Biltmore Estate and all the shops, restaurants and entertainment in the city itself. Whether hosting an intimate meeting for a dozen business associates or a lavish wedding reception for 1,000, this downtown Asheville hotel makes every event unforgettable.
For more information on the Renaissance Asheville, visit wcghotels.com/asheville-hotel. For more information on Windsor Management Services, including the latest news, visit wcghotels.com.
ABOUT WINDSOR CAPITAL GROUP
Windsor Capital Group is a hotel management and development company that owns and operates full-service, focused, upscale branded hotels throughout the United States, with most flying the Embassy Suites and Marriott flags. It also runs Windsor Management Services, a top-performing hotel management company that customizes hotel management services to meet the needs of the properties.
Windsor Management Services is an award winning, comprehensive hospitality management organization that operates full-service, upscale hotel properties throughout the United States. With more than 30 years of experience to call on, Windsor Management Services is known for unmatched results for its owners and unparalleled service for its guests delivered with a personal connection.
For more information visit windsormanagementservices.com or wcghotels.com Additionally, please contact Bill Upshaw, President & Chief Operating Officer at 310-566-1100 or Jeff Farina, Vice President Development at 914-217-8344.
###