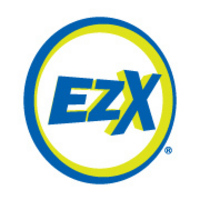 EZX has a unique set of technology solutions that help firms get set-up, trade, and adapt quickly
Westfield, NJ (PRWEB) November 16, 2010
EZX, Inc. announced today that John Petschauer has joined their management team as Chief Executive Officer. Mr. Petschauer will drive strategic growth for EZX as they expand their products and services to target strategy focused trading firms.
"John is a key addition to our team as we expand our business into the growing area of strategy based trading. We are bringing in his leadership and experience to enable our firm to grow our products and services and increase our value to our customers," said Paul Savin, Founder and Chairman of EZX, Inc.
Mr. Petschauer joins EZX from SS&C Technologies, Inc., a global financial services technology firm, where he was Senior Vice President of the financial markets group. Mr. Petschauer has over 18 years of experience in the financial services industry and has served as CEO of Micro Design Services, LLC, Co-founder and CEO of a FIX routing provider, CTO of a registered broker dealer, and Director at the New York Stock Exchange.
Mr. Petschauer will be responsible for the day to day operations and strategic planning of the company and will be working with EZX's clients and partners to leverage its existing technology and expand its products and services. "I am very excited to be on board at EZX. The trading environment is changing very quickly and smart trading firms are looking to position themselves to deal with and thrive in this new environment. We are seeing a lot of growth in firms moving to strategy based trading for equities, derivatives, pairs, and FX . EZX has a unique set of technology solutions that help firms get set-up, trade, and adapt quickly," commented Mr. Petschauer. "We really have a lot to offer those firms and that is where we are going to be focusing our efforts."
About EZX, Inc.
EZX is a leading independent provider of trading solutions for Hedge Funds, Asset Managers, Trading Firms, & Brokers. Our high speed, broker neutral trading platform easily integrates directly to your Strategy/Algo engines, proprietary OMS, Custom Trading screens, or Excel spreadsheets. EZX configures, certifies, and supports the entire trading infrastructure so you can stay focused on your core business.
Our core product, iServer, provides a reliable trading infrastructure with a powerful API, a complete FIX compliant environment and a full function trade blotter that enables you to quickly automate your strategies and trade electronically with your brokers, banks and exchanges. With EZX, traders can be up and running in a matter of days. EZX's products are built using industry proven state of the art technology that enables customers to process thousands of messages per second with low latency and reliable performance for Equities, Options, Futures and FX trading. EZX also provides excellent service and support. We handle just about everything, from custom design and configuration to certification, testing, and production monitoring.
For more information on our products and services please visit us at http://www.ezxinc.com/.
###