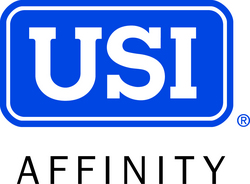 Philadelphia, PA (Vocus) November 16, 2010
The Benefit Solutions Group of USI Affinity announces today the appointment of Mary Pat Kessler as Vice President of Employee Benefits. As part of the USI Affinity sales team, Ms. Kessler will be responsible for the middle market employer segment in Pennsylvania.
Ms. Kessler was most recently with Brown & Brown Insurance of Pennsylvania and has more than 20 years of experience in the employee benefits arena. She has also held positions with Aetna, Inc. and the Prudential Insurance Company of America. Ms. Kessler will report to Paul Tyer, President and COO of USI Affinity Benefit Solutions Group.
Commenting on the hiring, Mr. Tyer stated, "We are delighted to have Mary Pat become part of our growing employee benefits practice team in the Delaware Valley. Her knowledge and commitment to community will compliment USI's client capabilities to middle market employers in the region."
Additional information, including specific information regarding USI Affinity's Benefit Solutions group and contact information, can be found at http://www.usiaffinity.com/divisions_benefit_solutions.
About USI Affinity –
The Benefit Solutions Group of USI Affinity has been serving the insurance needs of associations and employer groups for more than 75 years. We have established relationships with over 70 Professional and Trade Associations and also have established a dedicated team of consultants and account management for the middle market employer segment. USI Affinity's solid reputation and strong market position provide the necessary leverage to offer competitively priced, quality products.
###