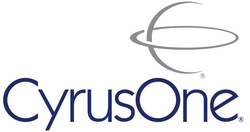 As part of our unique business model, we stay ahead of the increasing demands pertaining to power, space and cooling inventory
Dallas, TX (Vocus) November 17, 2010
CyrusOne, the nation's fifth largest colocation provider, announced today that it has entered an agreement with Texas-New Mexico Power to add 14 MW of power capacity to its North Dallas data center by early 2012, bringing CyrusOne's available power at the site to 22 MW of capacity, with further expansion capability available up to 62 MW as needed. The fully redundant, onsite substation delivers 22 MW of power on diverse paths to maintain CyrusOne's zero, single-point-of-failure design. Due to this design CyrusOne is able to provide a 100 % SLA of power to customer's computing racks of servers.
Additionally, CyrusOne has expanded the facility by 65,000 square feet to meet the growing demands of national and global companies that are leveraging the Dallas facility for production server environments. With the completion of this latest data hall in the first quarter of 2011, the facility will have approximately 192,000 square feet of data center space.
"As part of our unique business model, we stay ahead of the increasing demands pertaining to power, space and cooling inventory," said Dave Ferdman, President and CEO, CyrusOne. "This increased demand for premier data center space stems from national and global organizations that find Dallas an attractive market for their mission-critical environments."
As companies are refreshing their hardware platforms and moving toward the latest technologies, they are experiencing challenges with cooling these environments within their own data centers due to a lack of power and cooling capacity. Instead of investing millions of capital dollars into retrofitting their data centers, companies are seeking colocation providers that have optimal power capacity to accommodate high density server environments.
CyrusOne's high density data centers are built to support growing power requirements, designed for 250+ watts per square foot. Combined with its fully redundant power architecture, and dedicated on-site substation, CyrusOne provides the highest resiliency of power to customers, ensuring the availability of mission-critical systems.
About CyrusOne
CyrusOne is a leader in high-availability, high-density data center services, offering colocation and implementation services for companies in a wide range of industries, such as Schlumberger, Marathon Repsol, YPF and Christus Health. With 600,000 square feet of data center space in Texas, Cincinnati and Chicago CyrusOne is the fifth largest provider in the United States. CyrusOne is a wholly-owned subsidiary of Cincinnati Bell (NYSE: CBB). For more information, visit http://www.cyrusone.com.
###