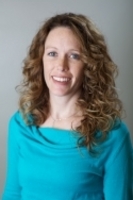 This award means a lot to us at Webbed Marketing- we want to create an environment at our agency that pushes employees to meet their personal career goals, while having a sense of loyalty and appreciation for the company as a whole
Columbus, OH (Vocus) November 17, 2010
Webbed Marketing, a social media marketing and search engine optimization company in central Ohio, announces two new employees and several recent awards. Webbed Marketing continues to demonstrate its expertise in online marketing with client retention and growth, new clients and reputable industry awards.
Webbed Marketing's COO, Amy Marshall, was honored as one of 12 women for the Women for Economic and Leadership Development (WELD), "Women You Should Know." Marshall was recognized for her entrepreneurial vision in building Webbed Marketing, as well as founding Ohio Web Leaders (OWL) a professional education group focused on Internet marketing and networking.
Earning Columbus Business First's "Best Places to Work" award for the second year in a row, Webbed Marketing was recognized in the top ten this year. The award recognizes the top companies in central Ohio based on workplace satisfaction surveys.
"This award means a lot to us at Webbed Marketing- we want to create an environment at our agency that pushes employees to meet their personal career goals, while having a sense of loyalty and appreciation for the company as a whole," Bill Balderaz, founder and CEO of Webbed Marketing, said.
The Ohio Hispanic Chamber of Commerce awarded Balderaz as the Hispanic Chamber of Commerce Columbus's Businessman of the Year for 2010. Every year, outstanding Hispanic business people and leaders are recognized by the Ohio Hispanic Chambers of Commerce at its Annual Award Gala Dinner.
Along with the recent awards, Webbed Marketing hired two new employees this fall. Sarah Deak joined the team in October, after graduating from the University of Dayton with a degree in international studies and a human rights concentration. Deak's responsibilities at Webbed Marketing include social media marketing, search engine optimization and content writing.
"I really enjoy the camaraderie we have at Webbed Marketing," Deak said. "It's very rewarding to be working in a versatile, energetic and hard-working environment, with people who are passionate about what they do."
Again increasing their staff to include passionate experts, Webbed Marketing hired Lindsey Grant as an account analyst in November. Grant offers valuable insight, as she joins the team with more than five years of corporate communications and marketing experience. Prior to Webbed Marketing, Grant worked in the marketing department for a national architecture firm, where she launched the company's online presence. With a journalism degree from Ohio University, Grant is anxious to use her management and writing skills to help serve clients at Webbed Marketing.
"I'm excited to be working in a fast-paced industry that is always growing," Grant said. "I'll do everything I can to understand our clients' industry and company, and ensure they are being represented online in the best way possible."
Webbed Marketing celebrates its four-year anniversary this month; it has increased clients, revenue and employee growth every year since its founding in 2006.
"As we continue to grow at Webbed Marketing, we make it a priority to remain one step ahead of the trends in online marketing by only hiring the best of the best in the field," Balderaz said. "We are very proud of how far Webbed Marketing has come in four years, and we look forward to opportunities ahead."
For more information about Webbed Marketing visit http://www.webbedmarketing.com.
About Webbed Marketing
Webbed Marketing is a team of experts in the Internet marketing field. Their goal is to grow businesses through the application of Internet resources. The firm specializes in search engine optimization and marketing, as well as viral marketing services, word of mouth and buzz measurement and social media strategies. Visit http://www.webbedmarketing.com for more information.
# # #