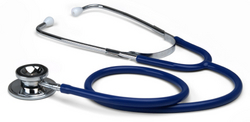 "Board certified physicians and medical staff come to your home, hotel or office to treat all non-emergency medical concerns in usually less than one hour. And we are available 24 hours a day, 365 days a year, including weekend and holidays"
New York, NY (PRWEB) November 17, 2010
When we think back to the more innocent days of Americana in which our parents and grandparents lived years ago, we naturally think of more innocent and relaxed images: the corner ice cream parlor with the soda jerk making ice cream sundaes for the kids, or going to the neighborhood carnival to buy five cent popcorn or to catch the ring on the merry-go-round. We certainly think back to the local doctor walking with his little black bag going to make a house call to treat a sick kid in the neighborhood. Those iconic images have long gone and disappeared from our social fabric and fast paced world and modern landscape that we live in today.
However, a New York City doctor is now making it possible for one of those images to return in a big way today. The old fashioned house call is being revived in a big way by Dr. Arthur Freiberg, who is the President and CEO of a new service which has board certified physicians making house calls in most of the major big cities and their surrounding areas throughout the country today. Dr. Freiberg has formed a company called House Call Express, Inc. He has been noticing for a a number of years a growing need for the old fashioned house call. "Just because a patient is too sick to come to the office does not mean that the patient can't be seen by a doctor in their home," says Dr. Freiberg. "We make it very easy for patients to be seen within an hour or less in the comfort, security, and privacy of their own home in their own familiar surroundings. It certainly beats sitting for many, many hours in a cold, crowded, impersonal E.R. where germs are rampant all over the place from all of the sick patients, and waiting times demand that you had better bring a very large book to read while you wait to be seen. It also beats spending time travelling to a doctor's office only to sit in the doctor's waiting room for many, many hours in order, if your are lucky, to see the doctor for ten or fifteen minutes."
"House Call Express, Inc. was created so that both adults and children would have access to top quality, personalized health care," says Dr. Freiberg, who is the President and Founder of the company. Being tired of excessive workloads and unable to treat patients with the time and compassion they deserved, a large group of caring, prominent associates of Dr. Freiberg have found a better way to practice medicine.
"Our board certified physicians and medical staff come to your home, hotel or office to treat all non-emergency medical concerns in usually less than one hour. And we are available 24 hours a day, 365 days a year, including weekend and holidays."
All of our physicians are affiliated with top hospitals in their local areas. Whether it's a sick toddler in the middle of the night that needs a pediatrician, a teenager with a sports related injury, or a busy parent who does not have time to see a doctor because of a cold or flu, House Call Express is there very rapidly. "We arrive within an hour, according to availability, spend as much time as is necessary to adequately diagnose the condition, and can usually begin treating immediately." Every patient is provided a follow-up telephone call within 48 hours to see how each patient is doing.
"In today's society," says Dr. Freiberg, "patients are not used to this type of quality care as well as quality follow-up care. Our society has become so cold, so distant and distracted, so 'me-me-me' oriented, that our patients are surprised and delighted to have this type of medical care. We treat our patients just like they are part of our own families," says Dr. Freiberg.
House Call Express has been somewhat modernized today from old fashioned house call doctors of yesteryear. First,the doctors can draw blood right in the home for all types of blood chemistry tests. They can also order mobile X-rays, ultrasound, EKG, and echocardiograms right in the patients own home. Test results are obtained in a very short period or time. It certainly is one-stop medical care right in the patients own home so that the patient is able to receive a full diagnosis and be treated from beginning to end in a very short period of time without the patient leaving their home or hotel entirely.
House Call Express, Inc. also has a complimentary Hotel Urgent Physicians Service. This is a group of board certified, multilingual physicians who provide comprehensive, in-room hotel medical care for travelers from out-of-town as well as out of the country visiting in each city. These physicians are on-call 24/7, 365 days a year, including holidays. Our staff includes board certified emergency medicine physicians, internists, pediatricians, cardiologists, podiatrists, and optometrists, as well as other specialists. Travelers are contacted by phone and are usually seen by a physician within an hour of their phone call in their hotel room.
"House Call Express, Inc. is a full service practice. Anything that primary care physicians can do in their offices, we can do in the patient's home, hotel or office." The physicians have everything from their own medical equipment to an EKG. The benefits to patients are enormous. You have the convenience of a physician coming to your home and meeting you personally. Treating patients in their homes can reduce the number of hospitalizations and trips to the ER, and can prevent or delay nursing home placements. In the home, physicians get a better sense of how a patient is really getting along. In the home, physicians have the opportunity to speak with the patient's relatives and other caregivers to better coordinate medical care more effectively with other health care professionals.
More and more VIP's and businessmen use our service, but more for reasons related to privacy, time and convenience. Many business executives cannot imagine spending half the day sitting around in a doctors waiting room. They prefer to schedule an appointment at a time and place of their convenience. They can even have a physician come right to their office. Many business executives have not seen a physician in years because they can't bring themselves to go. We lower the threshold by eliminating their excuses completely.
We started making house calls ten months ago on New Year's Eve 2010. We've treated thousands of patients in all of this time in all major cities across the country, East to West, North to South, and we have thousands of happy ex-patients. Dr. Freiberg, with a glint in his eyes, likes to say, "We make our patients into ex-patients very rapidly because with our quality care, our patients have no need for our services again."
House Call Express, Inc. is a 24/7, concierge medical house and hotel call company located throughout the United States. You can call your local House Call Express representative at your local number. Or call 212-315-0300 for more information. Check http://www.housecallexpress.net for more information. regarding the company.
###